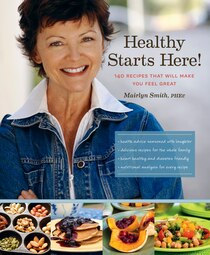 Author Mairlyn Smith was featured on City Line about a month ago. As soon as I heard about her amazing Grab and Go Breakfast Cookies and Brussel Sprouts and Broccoli Slaw, I knew I had to try out her cookbook!
Mairlyn is a wonderful woman. She's an inspiration, she strives to be healthy, she is knowledgable AND she has wonderful recipes to share. Check out her website for more!

Mairlyn Smith's Cookbook called Healthy Starts Here! is a wonderful book. Not only is it full of recipes organized by type of food, but it is also a good read as you can learn many interesting tips and facts about all kinds of food related topics. I love the colourful pictures and I especially appreciate the nutritional value posted at the bottom of every recipe.
I am so used to recipe books being categorized by time of day or general catories like meat, breakfast, muffins etc., the format of Mairlyn's book took a bit of getting used to. I tend to like having all of the dinner recipes, for example in one chapter so that when I am looking up something to make for dinner, I can find the recipes easily. But, despite this fact, Healthy Starts Here! is a fabulous cookbook and definitely worth buying!
My son and I made her Double Chocolate Banana Muffins the other day and boy are they ever good! And as a super bonus, they are full of wonderfully nutritious food.
The ingredients include: whole wheat flour, wheat bran, flaxseed, cocoa powder, what germ, cinnamon, baking powder, baking soda, chocolate chips (dark), bananas, brown sugar, yogurt, skim milk and egg.
How's that for goodness? There's no oil OR butter in these amazing muffins! I used GREEK no-fat yogurt to get an added protein boost and I cut down on the recommended amount of brown sugar.
Here are the dry ingredients:

I might have had a little helper with me:

Here are the wet ingredients:


And the banana: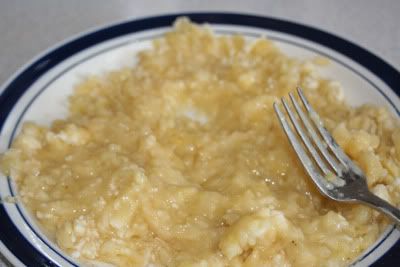 And here is the yummy finished product: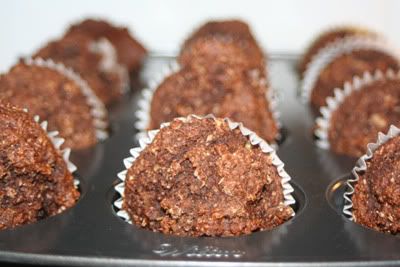 And here's my little helper cleaning the counter with our amazing Norwex cloth!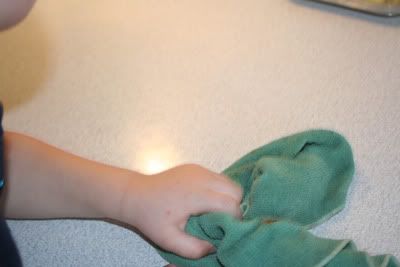 Here are two of Mairyln's recipes that I've made for you to check out:
Breakfast Grab and Go Cookies
Brussel Sprouts and Broccoli Slaw
---
This post is part of the Foodie Friday Blog Hop hosted by Talking Momcents!
---
Pin It
Check out Multi-Testing Mommy's Giveaways
---
Toy Clearance Sale at chapters.indigo.ca!
---
Multi-Testing Mommy was provided with promotional materials free of charge, by the manufacturer or a representing PR agency, in the hopes that it would be mentioned on this blog. Opinions expressed belong to Multi-Testing Mommy and are NOT influenced in any way. See MTM's Disclosure for more details.