Welcome to stop #82 in the MomPact Blog Hop!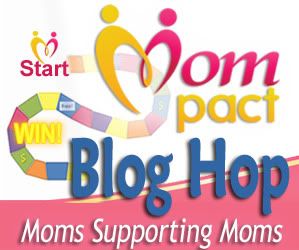 Mompact: Moms Supporting Moms

What is MomPact?
MomPact
has is launching on September 12, 2011 and to start it all off, I am participating in a #MomPact Blog Hop Event involving 120 other blogs and some AMAZING giveaways!
Mompact is about moms supporting moms in business – from part-time work-at-home opportunities to blogging, to inventing and creating retail empires.
From MomPact:
"Let's face it, moms are rocking the economy. From supplementing the family's income to inventing new products and building large corporations, moms are having an impact in business. Mompact is a site devoted to providing free business resources to moms and connecting moms to other moms. It's a place to support other mom businesses, discover products made by moms, and connect with mom bloggers."
Feel free to visit MomPact on Facebook!
Here is my MomPact Review and Giveaway:
This simple, yet super fun timer is the perfect item every child needs to remind them to brush for two minutes! I LOVE the fact that this timer requires NO batteries! It is simply twisted all the way to the "2" and away it goes until the end when it rings.

The Twooth Timer, a Mom invention, is compact and will fit in any bathroom with ease. It is easy to use, even for young children! We have a 6.5 year old and an almost 3 year old and this timer is great for both of them. I find our kids are always excited to get their teeth brushed in order to move along with their day (or bedtime routine). This timer provides a very clear visual as well as an auditory reminder when 2 minutes is complete.
We've tried singing songs, counting and more to make sure that proper tooth brushing occurs. Now, the Twooth Timer will do the work for me, I felt like I was a circus clown in the opening act singing and dancing away while my kids brushed their teeth!
If only the Tooth Fairy couldn't bring one of these to every child's house!
We also received "Twoothy T" temporary Tattoos! What kid doesn't LOVE a temporary tatoo?! And this one is extra special because every time your child looks at it, they are reminded to brush for Two Minutes! These tattoos are applied very easily, last for a few days and then can be completely removed with baby oil or rubbing alcohol. They wipe right off!
---
Feel free to like Twooth Timer on Facebook, follow Twooth Timer on Twitter and sign up for Twooth Timer's Newsletter.
As well, Twooth Timer would LOVE your vote in the Born by Moms Contest!
---
Would you like a chance to win your very own adorable Twooth Timer and Temporary Tattoos?

This post is part of the MomPact Blog Hop. Please head on over to the NEXT Mompact Giveaway!
---
This post is part of a MomPact Blog Hop. The above product was provided free of cost to Multi-Testing Mommy by the manufacturer or a representing PR agency. Opinions expressed belong to Multi-Testing Mommy and are NOT influenced in any way.