Congrats to edmontonjb – the winner of this Giveaway!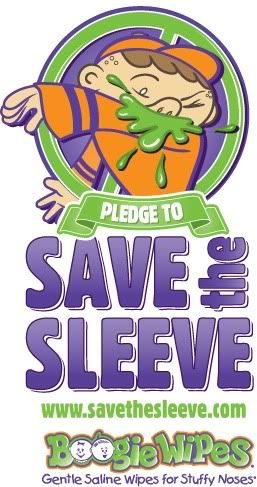 We absolutely LOVE Boogie Wipes in our house! Especially when the kids are sick with those runny nose or stuffy nose illnesses.
Nose wiping can be such a struggle with young children. My son REALLY doesn't like to have his nose wiped. However, with this amazing invention of Boogie Wipes (that comes in a few different varieties: Great Grape, Fresh Scent, Magic Menthol and Simply Unscented), I can simply hand him one, he wipes his nose and the schmoogies (that's what we call Boogies in our house) simply wipe away.
It's the amazing qualities of the natural saline in the wipes that dissolve the mucous. It literally dissolves those dried up, hard to wipe off, stubborn boogies and allows you to wipe them right off.
My favourite scent, by far is the Magic Menthol, but I am a closet mint/menthol FREAK! I love everything mint.
I like the re-sealable packages for home use and I also LOVE the individual packets that I can store in my diaper bag or put in my daughter's backpack for those icky emergencies!
I've seen Boogie Wipes on the shelves at local Grocery Stores, so they are readily available in Canada now, which is so exciting! My tiny pharmacy that I go to even sells them! People everywhere swear by them, my family included!
Please note: I am trying out RaffleCopter as a means of giveaway entries. Rafflecopter is still very new and is currently in "test mode" so there still may be a few glitches (on their part and on mine!). I'd love your feedback on it – do you love it, like it, hate it and why! You can leave your feedback in the comments on this post. The comments on this post aren't included in the random entries – those are tracked in Rafflecopter. Also, if you don't see the Rafflecopter pop up after you click on the "Read More" button below, either click on the title of this post OR try viewing this in a different internet browser.

---
Multi-Testing Mommy was provided with some Boogie Wipes for the purposes of this review. Products for review are provided free of cost to Multi-Testing Mommy by the manufacturer or a representing PR agency. Opinions expressed belong to Multi-Testing Mommy and are NOT influenced in any way.