February is Black History Month. There are many books that can be shared with children during this month. Scholastic has two books that are worth sharing.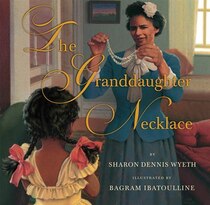 Scholastic Synopsis:
An uplifting tale of love, kinship, and gifts, passed down through generations.
There are moments in each person's life that we take great care to remember: the pride of a young girl standing up for herself for the first time; the heartbreak of leaving one's country and family for a new beginning; the thrill of getting ready for the piano recital of a lifetime.
In Sharon Dennis Wyeth's family these moments were marked with the passing on of the Granddaughter Necklace: not a fancy piece of jewelry, but a precious one, worn smooth by the touch of mothers and grandmothers, each with her own story to tell.
My children and I loved this story. This is a creatively written story that was heart warming and uplifting. It reminds me of the day that my Grandmother gave me a special necklace that her mother had given to her. I plan on passing it to my daughter one special day, it's just a matter of knowing when the time is right!
---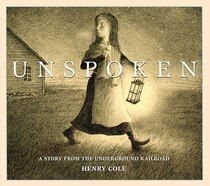 Scholastic Synopsis:
A young girl's courage is tested in this haunting, wordless story.
When a farm girl discovers a runaway slave hiding in the barn, she is at once startled and frightened. But the stranger's fearful eyes weigh upon her conscience, and she must make a difficult choice. Will she have the courage to help him? Unspoken gifts of humanity unite the girl and the runaway as they each face a journey: one following the North Star, the other following her heart.
Henry Cole's unusual and original rendering of the Underground Railroad speaks directly to our deepest sense of compassion.
While this story is ranked for 3-7 year olds, I have very sensitive children who took one look at this book and thought that it was too scary. While the illustrations can be seen as unsettling due to their sketch like appearance, the story that this wordless book shares is an important one that has been shared with my children in our own words. Once they are slightly older, we will revisit this book as it can be a start to a very important discussion about extremely unfortunate events in history.
---
Pin It
Check out Multi-Testing Mommy's Current Giveaways

---
Multi-Testing Mommy was provided with promotional materials free of charge, by the manufacturer or a representing PR agency, in the hopes that it would be mentioned on this blog. Opinions expressed belong to Multi-Testing Mommy and are NOT influenced in any way. See MTM's Disclosure for more details.