Scholastic is sure to have a book for every child on your list this year!
I know that they have so many wonderful Christmas books available this year, I just don't know which ones to choose to give to my children!
I started a family tradition when my daughter was born to give the kids a gift on Christmas Eve. It helps to take the edge off and it makes Christmas Eve full of tradition for our family. The gifts always include a book that we read to them at bedtime. I love snuggling up with my children and reading a good book.
This year, some of Scholastic's top holiday books include:
Robert Munsch is a favourite author for many children! This holiday Munsch book is definitely a fun read!
Finding Christmas by Robert Munsch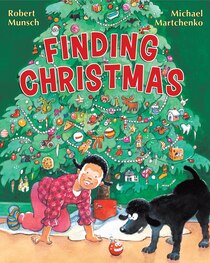 Scholastic Synopsis: Every single Christmas, Julie finds the presents her mom and dad have hidden. But this year, the presents are nowhere to be found! Have her parents decided not to have Christmas at all?
How Do Dinosaurs Say Happy Chanukah? by Jane Yolen & Mark Teague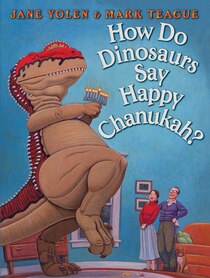 Scholastic Synopsis: Little dinosaurs love to celebrate the Festival of Lights, from the warm glow of holiday candles in the menorah to the fun of family gatherings. But sometimes the excitement of Chanukah, its treasured rituals, and the tradition of gifts can tempt a youngster to misbehave…
How Do Dinosaurs Say Merry Christmas? by Jane Yolen & Mark Teague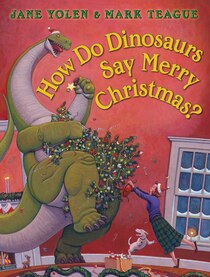 Scholastic Synopsis: From decorating the tree to wrapping presents, little dinosaurs love to celebrate Christmas — and everything about it. With ornaments on the branches and carollers singing at the door, the spirit of Christmas is finally here and filling the hearts of families everywhere. But when the stockings are hung on the chimney, and the cookies are left out for Santa, how can little dinosaurs go to sleep? It's so exciting! How can they possibly calm down and behave?
The following books would make wonderful gifts for the little hockey fans in your life! By receiving a book about something a child is truly passionate about, they are often naturally encouraged to read!
Crosby's Golden Goal by Mike Leonetti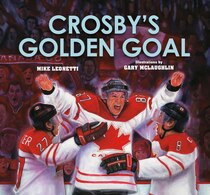 Scholastic Synopsis: Hockey games and hockey practices. Power skating and summer hockey. Tyler loves hockey, but he feels like it's taken over his life. He just wants the chance to hang out with his friends. So he decides to take a break, though he still follows the games and his favourite player, Sidney Crosby. Then Tyler gets the chance to be in the stands for one of the most memorable games — and goals — of a lifetime, and he realizes just how much he misses the game.
My First Hockey Book by Ian Crysler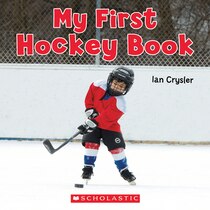 Scholastic Synopsis: Celebrate the game — from the rink to the playground to cheering on the team with dad. Hooray for hockey!
Simple text introduces the action words and concepts that pre-schoolers are already learning, while bright, colourful photos show familiar scenes that will resonate with toddlers and their parents!
My First Hockey Book is the perfect start to every hockey collection.
The Big Game by Gilles Tibo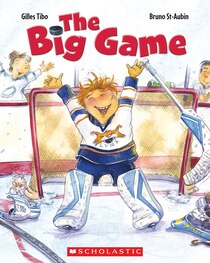 Scholastic Synopsis: It's the championship game and Nicholas' team is facing the best team in the league. With advice flying faster than pucks, can Nicholas keep his cool and come up with the perfect winning strategy?
Over at the Rink by Stella Partheniou Grasso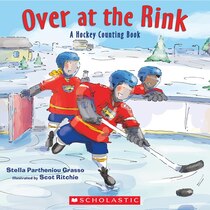 Scholastic Synopsis: Join in the fun as the whole town cheers on the home team on a sunny winter day at the rink. Set to the catchy rhythm of the traditional counting rhyme Over in the Meadow, Over at the Rink is the perfect way to count all the reasons we love hockey.
Did you know that Scholastic Canada is the country's largest publisher and distributor of children's books? Did you also know that when you order Scholastic books through your child's school book orders, your child's teacher receives books for their classroom free of charge?! What a wonderful holiday gift for your child's teacher! I remember getting SO excited when I taught Kindergarten to make my free book picks so that I could put the books into our classroom library and put smiles on the childrens' faces!
---
Pin It
Check out Multi-Testing Mommy's Current Giveaways

---
Multi-Testing Mommy was provided with promotional materials free of charge, by the manufacturer or a representing PR agency, in the hopes that it would be mentioned on this blog. Opinions expressed belong to Multi-Testing Mommy and are NOT influenced in any way. See MTM's Disclosure for more details.