I am truly honoured to be a P&GMom. Being a P&GMom means I am provided with many opportunities to sample different P&G Brands and Products. P&G allows me the freedom to pick and choose which products I share with you, so please know that all of my reviews and posts, as always, come right from my heart and are in no way influenced by the company itself. I also want to acknowledge up front that we like to discuss a variety of options and products for our readers and we know that everyone will make their own choices for what products suit their family best.
Recently, I had the opportunity to try out a whole bunch of new products to me. In fact, I have to say that until becoming a P&GMom, I wasn't even aware that many of the products that I use every single day are P&G products!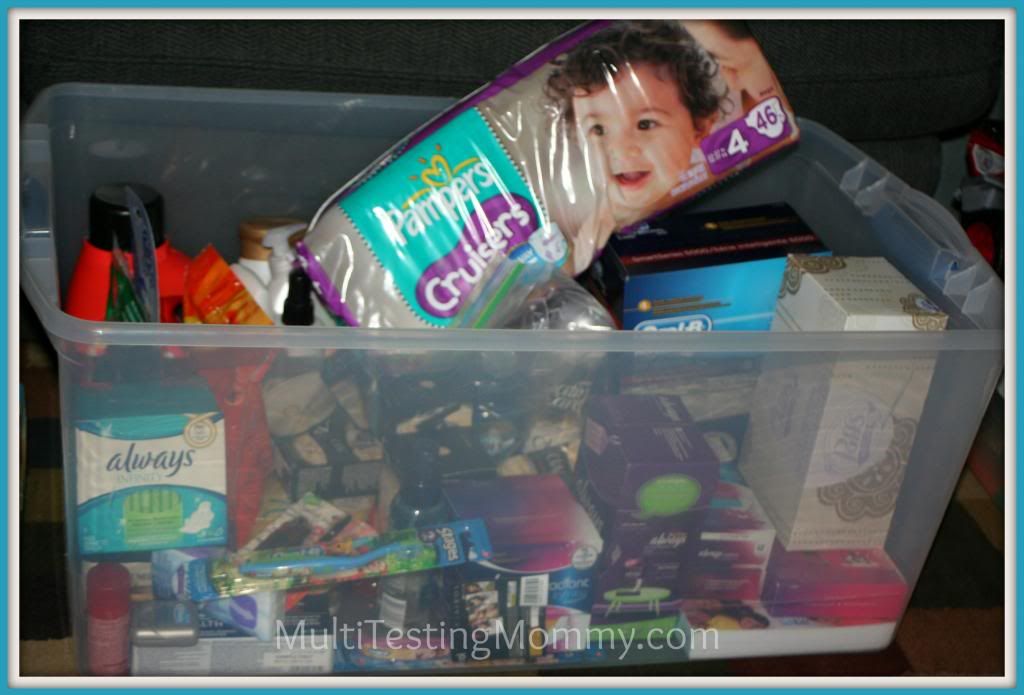 My husband's favourite item in the bin of goodies was the
Duracell Instant USB charger
! He thought it was pretty awesome that Duracell is meeting the technological times and have come up with a way to recharge your devices on the go.
My favourite product in the bin (if I were to choose only one) was the Oral B ProfessionalCare 5000 toothbrush! My teeth get SO clean with the Oral B electric toothbrushes, you can literally feel the difference!
And the kids…..well, I have to say, kids will be kids! Give them a cardboard box and they will be happy! Literally! Oh, did I mention that the box was filled with "styrofoam" peanuts that are made from corn?! That was an added bonus.

From what I've learned so far,
P&G
seems to be rather transparent about their products. You can read more on their
Product Safety Site
. Here, you can read P&G's Approach to Product Safety as well as find fully disclosed Ingredient lists for many of their products.
While, I don't claim to be a completely green person, I do try my best to make informed decisions about the products that we choose to use in our house. If given the choice, I will often try out greener products first as I do feel that the less chemicals that we put on our bodies, breath in etc. the better. I also strive to do what I can to help our earth stay happy. However, I do also admit that convenience for this busy Mom plays a role too so we do not always make the MOST earth friendly choices all of the time.
After thinking about many of the products that are already in my house and ones that are an every day favourite, here is the list of P&G products that we use:
Aussie, Gillette, Old Spice, Venus, Braun, Head & Shoulders, Pantene, Herbal Essences, Cover Girl, Ivory, Olay, Secret, Always, Oral-B, Vicks, Crest, Scope, Bounty, Cascade, Charmin, Dawn, Duracell, Mr. Clean, Pampers, Puffs, Swiffer, Fusion and Braun.
Being a P&G Mom also means that I get the inside scoop on upcoming deals, contests and more! I am VERY excited to announce a Win Free Diapers for a Year contest! The first draw happens on December 6th 2012 and there will be a draw once a month until the end of June 2013! Many chances for you to win!

---
Pin It
Check out Multi-Testing Mommy's Current Giveaways

---
As a P&G Mom, Multi-Testing Mommy will be provided with promotional materials free of charge, by the manufacturer or a representing PR agency, in the hopes that it would be mentioned on this blog. Opinions expressed belong to Multi-Testing Mommy and are NOT influenced in any way. See MTM's Disclosure for more details.