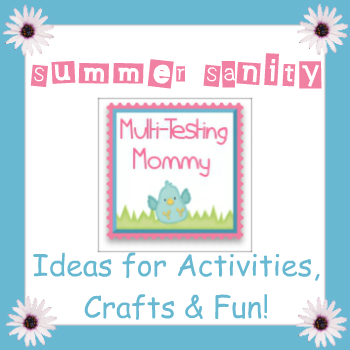 This Guest Post is a part of
Summer Sanity
, a series of posts for parents to gain ideas and inspiration for how to keep their children happy, active, educated and having fun during the long summer months.
---
Today's Activity: Give a kid some dirt and the hours just seem to melt away!
---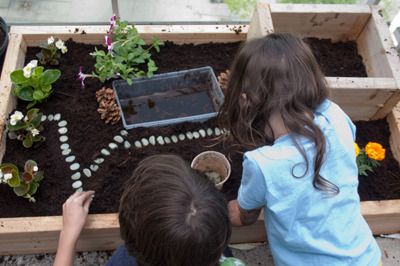 This summer why not give your kids some space in your yard to play and explore by building a play garden. You may not need to buy anything for this project unless of course like me you live in a condo and your "yard" is a balcony (where for some reason dirt just doesn't seem to be naturally?) Play gardens may be better then sandboxes, because the garden will change as the child does. I spent about $50 getting everything I wanted for this garden, I also spaced the project out over a few days to build excitement.
So what will you need?
Barrier: you could create a barrier with anything you have around the house, old plastic bins, bricks, plastic edging left over from your own gardens, really anything that lets the kids know this is where my garden starts and ends. I like wood (ours is actually cedar as then there are no nasty chemicals lurking in it) I like the natural look of it against the backdrop of the city, but that is also why the cost is a little high!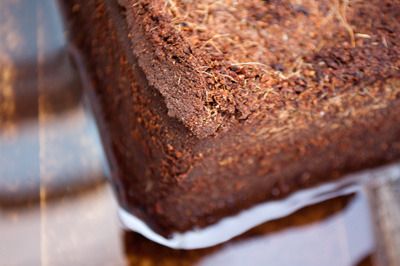 Dirt:
you need to get these bricks of coconut husks called Coir. The coir alone can take up to a whole afternoon of fun just watching it expand in water. And the texture is just amazing! It is really fun and so scientific. Second you'll need dirt, either from your yard already or in bags. Just get the cheap black earth kind, if you need to buy it. Our garden took three bricks of coir mixed with three bags of dirt. Our garden (wood rectangle) is 4'x2'.
Plants: anything your child wants, depending on the garden size you won't need too many as you want to leave some space for digging and imagination play. Try to let them pick either from a catalogue or if you are brave enough take them to a garden centre, they should have control over what goes in the garden, either plants or even seeds. You may not want to buy super expensive or rare plants as they may not survive the play dates.
Did I lose a couple of you there with that giving the control over to the kid's part? Remember this is going to be your summer sanity saver and their new play space so you will have to relinquish some control. You can control what they drag out of the house to put in it, because I envision a lot of weird things that could find their way out there. That part will be super fun for you trying to find cool and interesting things for them to use in the garden (try not to stick to the traditional garden tools). For example, a muffin tin that you no longer use for baking could bake mud cupcakes, what about some toy cars or even some pinecones from an afternoon walk, the possibilities are endless as to what the kids can and will use in their garden. I popped a small plastic shoebox in our garden for a water feature. It has a lid which will help keep the mosquitoes out of it when the kids are not using the garden. I am going to look for a small piece of PVC pipe to bury as a tunnel, and I splurged and bought glow in the dark "rocks" from the Dollar store.
There really is no age restirctions on exposing your child to gardening and as long as you can relinquish control over how it looks (we are not all going to have perfect Pinterest play gardens, although I totally
created a board
with inspirations for this project) this is a space that your kids can and will enjoy for many years. For me, I'm just glad to have two happy gardeners and lots of muddy little fingers and knees and some screen free time!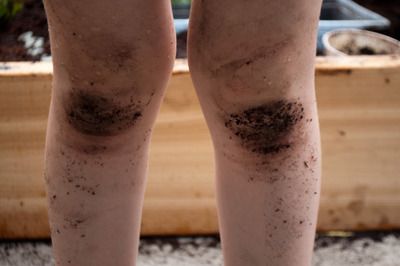 Jennifer Webster is the Mama behind
www.playmemamacrafts.com
A Chief Household Operator and Eco-Entrepreneur she suffers from eco-anxiety over not teaching her urban children to tread lightly on this earth, and to enjoy real nature, not Wii nature. They can tear themselves away from the TV to climb trees, and she totally takes credit for that!