When I first heard of MumMe Socks it was because they had received the PTPA Award.
These socks have got to be the most fun parent/child product out there! I'll admit that I am a sucker for matching outfits. When I discovered that I could have matching socks with my daughter, I can't describe the excitement that I had (yes, I am one of "those" Moms). Triple that for the energy that filled our house when my daughter opened up the package to discover that she would be able to look like Mommy!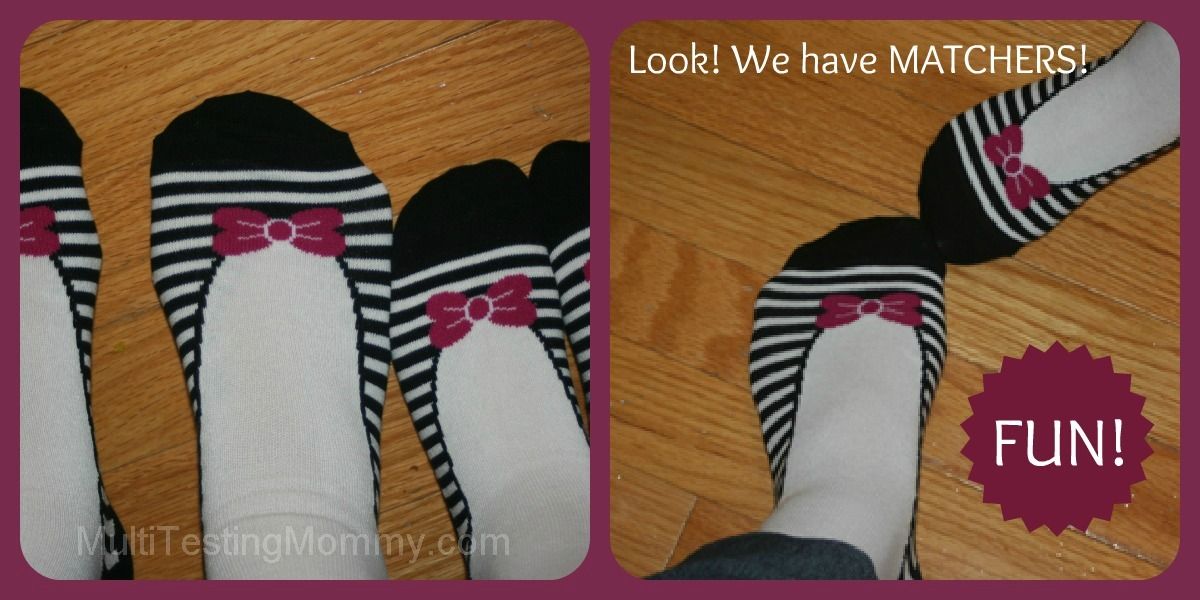 We received the
Ballet Flats
in a beautiful gift box. Each order has two pairs of socks. You can select the child's size (0-12 months, 2-3 years, 4-5 years or "youth").
The way the socks arrive, they are ready to be given as a gift immediately!
We love our socks so much, the only negative thing is that we can't wash them fast enough to get them back on our feet. It's amazing how happy two pairs of socks can make a Mom and her daughter!
The socks are made with silky soft, breathable, anti-bacterial bamboo yarn (76% bamboo rayon, 21% nylon, 3% Lycra) and have a smooth toe seam, to provide added comfort for tender toes! I find these socks to be extremely comfortable and very good quality.
The socks all have silicone non-skid print on soles. I love it when childrens' socks have these non-skid prints as it definitely does prevent many falls, but to be honest, I would have preferred my socks to be plain bottomed. Yes, Mommy is a clutz and I could fall due to my craziness, but I'd rather not have the non-skid bottoms. This, of course is a personal preference.
MumMe Socks are sold in Mummy & Me/Daddy & Me box sets, or you can also purchase the kid/adult sock sets alone (without the corresponding matching socks). There are many different options and they are all stinkin' cute (and super fun!).
These socks would make an excellent gift for a baby, a child or new parents!
MumMe socks is a proud Canadian Company powered by a Mom!
You can follow MumMe on Facebook and Twitter
---
Pin It
Check out Multi-Testing Mommy's Current Giveaways

---
Multi-Testing Mommy was provided with promotional materials free of charge, by the manufacturer or a representing PR agency, in the hopes that it would be mentioned on this blog. Opinions expressed belong to Multi-Testing Mommy and are NOT influenced in any way. See MTM's Disclosure for more details.