We love Scholastic in our house! We order Scholastic books through our local school just about every month!
Do you remember doing this as a child?
I can still remember the excitement that I felt when the Scholastic order would come in and there was a book waiting for me!

Recently, we received two wonderful stories from Scholastic! As usual, as soon as they arrived, the kids raced to the couch to secure their favourite place to sit when they listen to a story.
First, we read Some Dads by Nick Bland: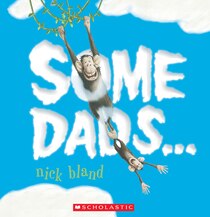 This was the perfect book to share with our Daddy on Father's Day! This book is a great story about real Dads! Dads are people too. They feel, they worry and they even get lost! This is a wonderful story that helps young children relate to their Dad. The animals that are featured on each page are adorable and fun. This book has a nice rhythm to it which makes it a great read for young children. There is not much text on each page either which offers children to really get into the story through the beautiful illustrations.
Then we read When Zoe Gets Ready by Bethanie Murguia: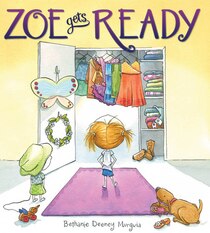 Children who have a difficult time getting ready for the day will truly be able to relate to Zoe! So many young children (heck, even many adults) find it a challenge to choose what outfit to wear. This story is fun and quirky about Zoe, a girl who wants to be ready for every adventure that comes her way! We enjoyed reading this story together. We giggled while we read this book and we also could relate really well to Zoe.
---
Check out Multi-Testing Mommy's Current Giveaways
---
Multi-Testing Mommy was provided with promotional materials free of charge, by the manufacturer or a representing PR agency, in the hopes that it would be mentioned on this blog. Opinions expressed belong to Multi-Testing Mommy and are NOT influenced in any way. See MTM's Disclosure for more details.