My son and I embarked on an adventure this morning after dropping my daughter off at the bus. We went to look for Equal at Walmart. In particular, we were searching for a canister of Equal that was on Rollback for $7.97!

Since the beginning of January, I have been on a Getting Healthy Challenge. This has been difficult for me especially because I have been trying REALLY hard to stay away from baked goods. I have a huge sweet tooth and I have broken down a few times. Because of this, I was thinking that I should try out baking with Equal. Although I try to stay away from sweeteners as much as I can, I am in a situation right now where I need to rely on them occasionally in order to solve my sweet cravings!
We arrived at Walmart at approximately 8:45am.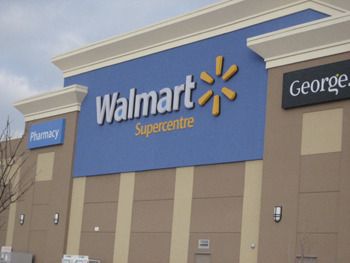 I just can't believe that Spring has Sprung in the stores already! Wow!
We found Equal in the very first spot that we looked: down the baking aisle.
I am so excited to have found Equal in a canister with a lid. This makes using it so much easier!
My son never wants to ride in the cart anymore, but somehow I convinced him to today. Boy, did this ever make our shopping trip easier. I wasn't having to stop every two seconds nor did I have to remind him to keep his hands to himself.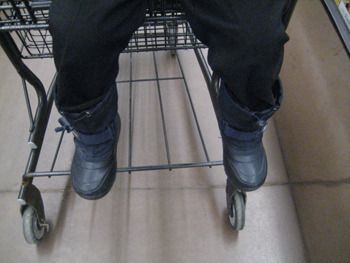 I can't help but being drawn to clearance or sale items! I was about to check out when my eyes saw a huge Valentine's Day display where everything was 75% off! I bought the kids Valentine's Day cards for next year. Cost: 68 cents per pack! Sweet!

I love how Walmart has three types of checkouts: regular ones, express ones and self check out. I was going to do express, but then I got side tracked by the Valentine's Day display and my son really wanted to help at the self check out. Ok, twist my rubber arm! He was so good during our shopping trip, I wanted to reward this behaviour!

When I got home, I was super excited to make this Broccoli and Bacon Salad found on the Equal Canada Facebook page. I've had different variations of this salad and I love it, but I also know that it contains a lot of sugar! To the rescue: EQUAL!
This salad's ingredients are broccoli, red onion, raisins, pecans or sunflower seeds, light salad dressing or mayo, Equal, fat free milk, vinegar, salt and pepper and bacon. I've changed the ingredients slightly so that it is more to my taste. I've included broccoli, yellow onion, a few raisins for taste, sunflower seeds, mayo, Equal, milk, vinegar, salt, pepper and turkey bacon.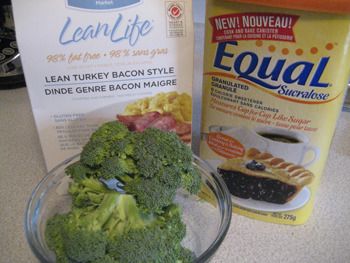 Ok, I have a question for you. Do you ever go on a grocery shopping trip and come home with only the items on your list? I never do! Check it out: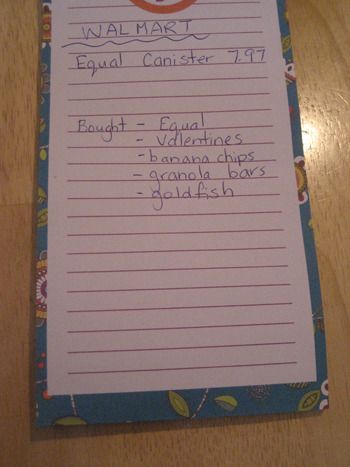 To see more pictures of my adventure, please feel free to check out my Google + Story!
Feel free to also check out Equal Canada on Twitter.
---
Pin It
Check out Multi-Testing Mommy's Giveaways
---
Toy Clearance Sale at chapters.indigo.ca!
---
This shop has been compensated as part of a social shopper insights study for Collective Bias. #CBias. All opinions are my own.