Have you heard of the Baby and You Facebook Page? If you haven't, be sure to head on over there, like the page and join in on the conversation for all parents with babies!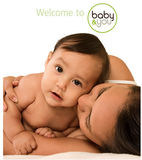 Hosted by Loblaws, this page is a place to find tips, enjoy great conversation and be introduced to some great deals too! There is a Weekly Flyer section, an Exclusive Savings section as well as Mom and Baby discussions. It is a really well set up page!
I know when my kids were babies, there were days where I couldn't get out of the house and I would have loved to have an Online Community like this one where I could participate in online discussions like the ones on Baby and You! What a great resource and a fun place to check out.
Join featured Canadian Mom bloggers @MommyMomentBlog from Mommy Moment and @growingyourbaby from Growing Your Baby in some great discussions about being a Mom and having a baby!
---
Disclosure – I am participating in the Baby and You program by Mom Central Canada on behalf of Loblaw Companies. I received compensation as a thank you for my participation. The opinions on this blog are my own.