Do you or someone in your family have a chronic illness or diabetes that requires you to take three or more medications? It can be very overwhelming having to manage numerous medications. There can be interactions between medications, side effects that result from certain medications and dosages can be overwhelming to manage at the best of times.
If this sounds like you, have you heard of MedsCheck?
MedsCheck is an Ontario provincial program that enables patients to book an annual half-hour discussion with their pharmacist, at no charge to them, for a comprehensive medication review.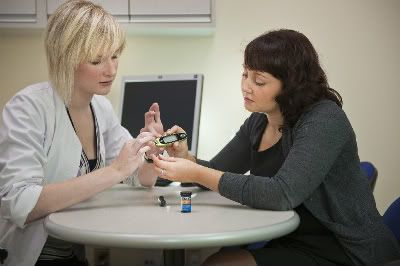 During this medication review, a pharmacist will meet with you for 30 minutes and you will go home with an accurate and up-to-date medication list to take to a pharmacy, another healthcare provider or if you go to the hospital.
The program was first available to patients taking three or more prescription medications for a chronic condition. It has recently been expanded to include people with diabetes, residents of long-term care homes, and patients who are housebound. For this last group, pharmacists will travel to the patients' homes to do the medication review.
The role of pharmacists and the Ontario Pharmacists' Association:
Pharmacists have an in-depth knowledge of hundreds of prescription and non-prescription medications, including side effects, interactions with drugs and food, and adverse events.
This is especially important when a patient has been prescribed multiple medications by several different prescribers. The pharmacist is a critical link within the primary health care team, working with other health care professionals to advise on potential side effects, interactions, and any necessary adjustments to medications.
Many people don't realize how highly trained pharmacists are. Today, pharmacists have at least five years of university education and many undertake additional training to become certified as diabetes or asthma educators, or specialize in areas such as geriatrics and menopause.
For further information on the Ontario Pharmacists' Association and the MedsCheck program, please visit: www.opatoday.com.
---
This is a sponsored post. All opinions belong to Multi-Testing Mommy and are not influenced in any way.