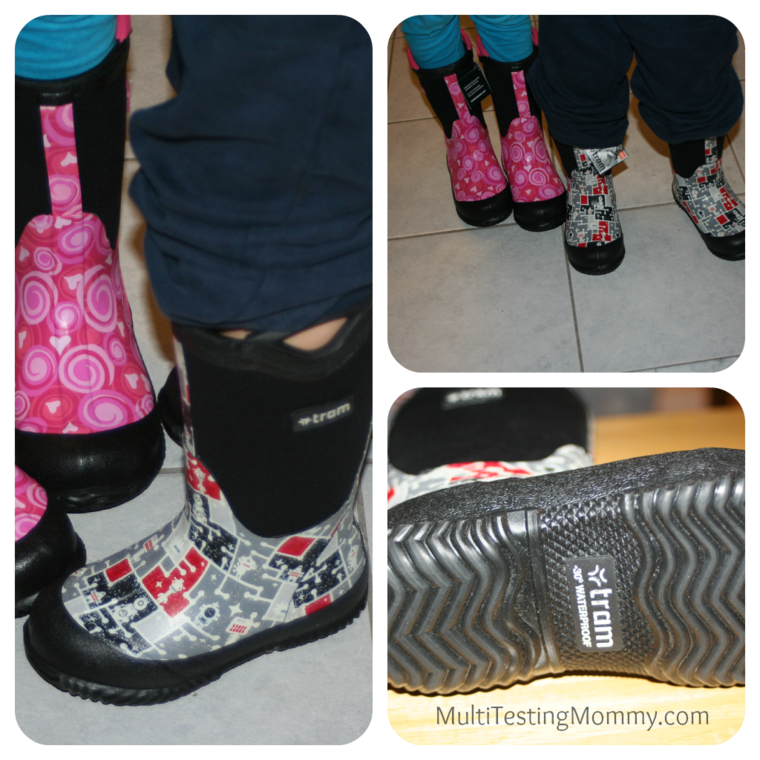 With the weather not sure what it is going to do from day to day,
Tram Boots
have definitely come in handy this Fall! Between their rugged, waterproof construction and their warm insides, Tram Boots have kept my kids' feet warm and dry when they go to school and play outside.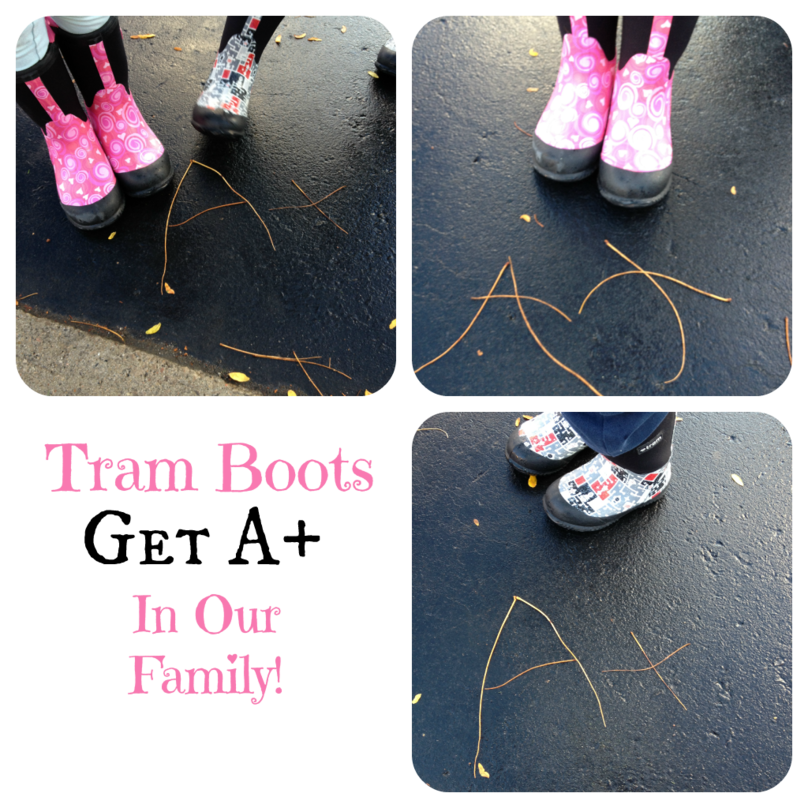 These boots are considered to be 3-season boots and I understand why! They can be worn any time of year during the rain and they serve as excellent winter boots because they are 100% waterproof and are rated to -30°C weather. My kids have splashed through huge puddles and their feet have stayed dry and warm!
The "deep lug herringbone calendered rubber outsole" makes these boots an excellent footwear choice for the winter months when it is icy and slippery.
The "antimicrobial perforated insole" means that when kids are a bit too toasty warm, the boots shouldn't stink. My little guy will be putting this to the test this fall and winter. He has been wearing his boots for about a month now and so far, so good.
I just love the rugged "pull on", rubber handles. It makes getting ready to get out the door that much easier for my kids, especially my 4 year old because for him, everything is done in a hurry!
I love these boots so much, I am tempted to check out their Adult Line next!
If you're interested in winning a pair of Tram Boots for Kids, enter below.
NOTE: Tram Footwear is no longer available.