It's back!
Let's Get Healthy Together
! This summer has been quite the challenge for me as far as staying on my "getting healthy" journey! For the most part, I have kept up with walking twice a week, which I am really happy about, but the food, oh the food……that's where I kind of fell off the "get healthy" band wagon. I am feeling down on myself, frustrated and depressed about this fact and it's time to stop feeling this way! I have control over how I feel and what I eat and I can make a change! Will you join me?!
You can read my previous Get Healthy posts here to get all caught up. To get you up to speed, I've gained almost 10 pounds this summer! GAH!

A few of us have decided to share our Healthy Adventures with you in a weekly post called "Let's Get Healthy Together". Please join us in reading about our adventures and sharing yours OR by providing us some encouragement in the comments! We need it!
This week, I came across a fun link up called Share your fridge and pantry…AS IS. I would like to share my fridge and "pantry" (what pantry?!) with you today in hopes that if I show you mine, you'll show me yours!
The reason why I am doing this is to show you all of the junk that has been tempting me this summer! Seeing it in photographs really helps me to see what I must get rid of in order to be more successful at living a healthy lifestyle.
First of all, I *wish* I had a pantry. A true pantry! I would settle for a closet, but my ideal pantry would be a walk in type of affair with shelves floor to ceiling with ALL of my dry food organized into categories! This is my dream and maybe one day it will come true. In the mean time, there is dry food all over my house!
We have it in kitchen cupboards…..
We have it in a stand alone cupboard……
AND we have it in one section of our basement……
(This is where I wish we had a cold cellar to keep it all contained!)
As you can tell, I am more than a bit disorganized when it comes to dry food and this will soon change, at least the basement part! In September, I plan on tackling our basement like it has never been tackled! Watch for some organizational posts coming soon.
For my fridge, we have a standard fridge that has a bit of organization to it, but not much. This drives my hubby NUTS! We joke that his ideal fridge would be a wall fridge where you didn't have to dig for anything!
Here is my fridge: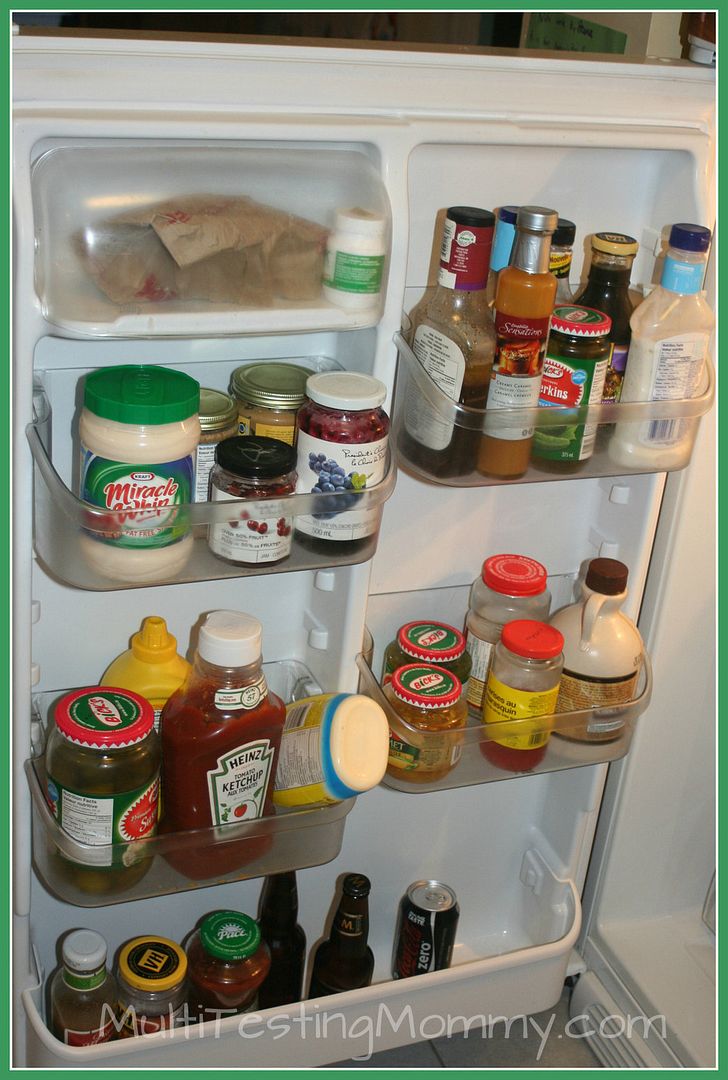 And here is my freezer: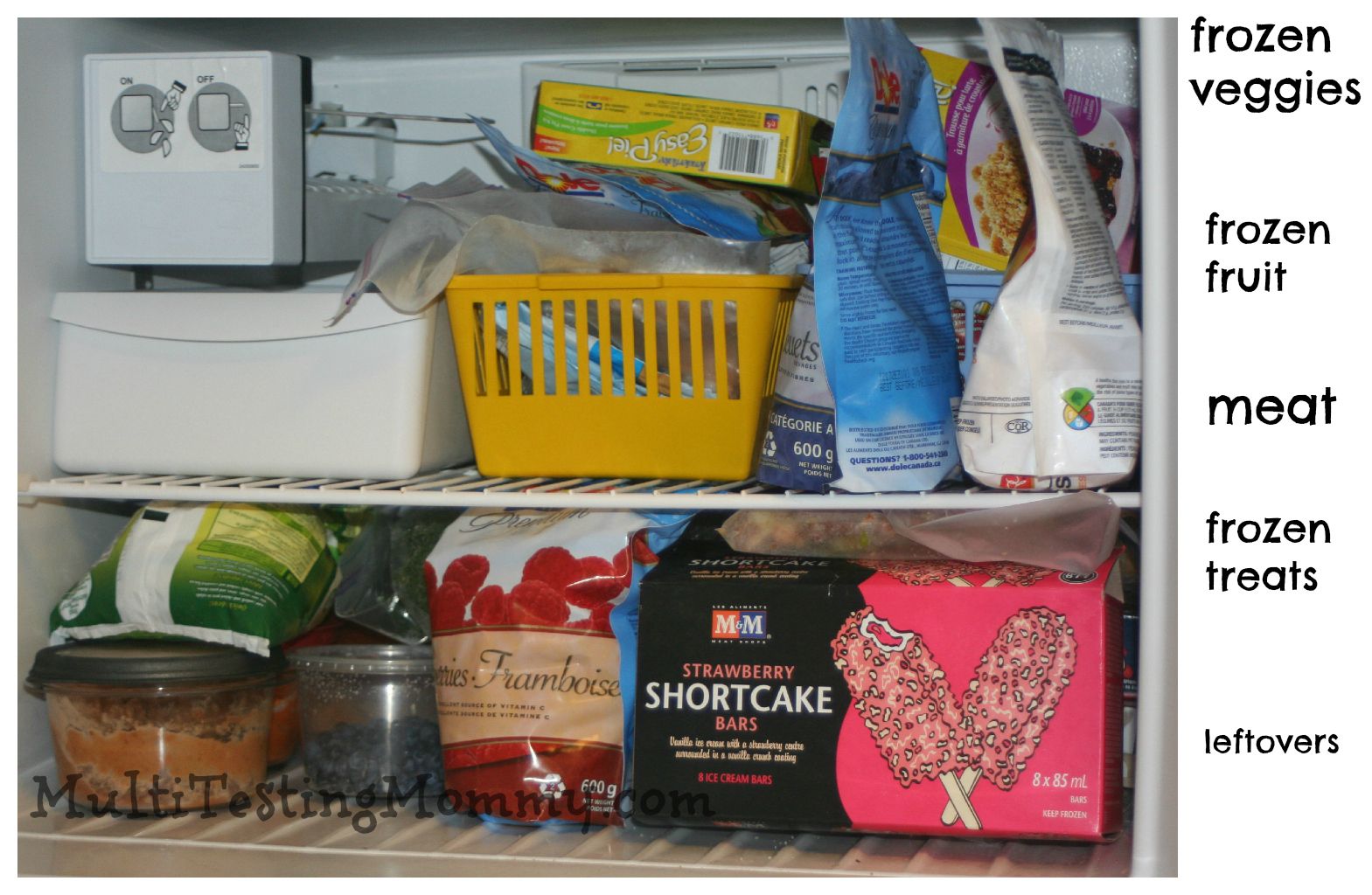 Don't mind me having a bit of photo editing fun here!

I'll Show You Mine if You Show Me Yours LINK UP!

Ok, so it is somewhat disorganized! What does your fridge look like?!
Want to link up?! (Please scroll down to bottom of post to link up to our Let's Get Healthy Together Linky!)


Let's Get Healthy Together LINK UP!
---
Pin It
Check out Multi-Testing Mommy's Current Giveaways

---
Opinions expressed belong to Multi-Testing Mommy and are NOT influenced in any way. See MTM's Disclosure for more details.