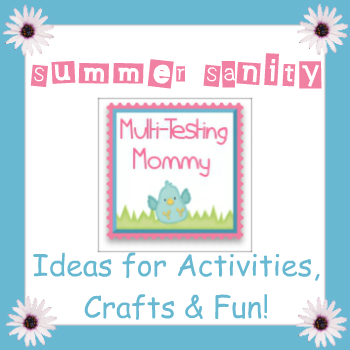 This post is a part of
Summer Sanity
, a series of posts for parents to gain ideas and inspiration for how to keep their children happy, active, educated and having fun during the long summer months.
---
Today's Activity:Writing Activities for your Children
---

The summer vacation is a long time for children to go without practicing their writing skills! There are many fun ways to get your children writing this summer, one idea is to set them up with a pen pal! This gives them a purpose to write, which should also provide them with some motivation to practise their skills.
Do you have a friend who has children that you don't see very often? Perhaps there is a relative that lives far away that your child would enjoy corresponding with.
Coordinate the idea ahead of time to ensure that your child won't be let down and then get started! As well, discuss the timeline between responses to that you can know when to expect a letter in return.
We suggest that one person writes a letter and the receiver responds instead of both parties writing at the beginning! We did the latter this summer and we ended up receiving answers to some of the questions that we asked in our letters. The penpal experience is a back and forth activity, asking and responding to questions and sharing fun experiences along the way.
Finding your child some kids stationary can help to make this experience super fun.

Here are some suggestions to help your child's writing experience be a success:
Select your desired stationary and writing tool. We recommend using a pencil to prevent frustrations with mistakes.
Write during a time of day when your child is not hungry or tired.
Brainstorm some ideas about what they could write in their letter.
Brainstorm some questions that they can ask in their letter.
If your child is old enough, provide them with a legible address for them to write out their own envelope. Perhaps provide them with a template to copy including the sending and return address.
If your child has never met their penpal, consider sending a photograph of themselves in the first letter.
Of course, a huge part of the fun of the pen pal experience is being able to mail their own letter in the mailbox as well as receiving their letter! Children don't receive personal mail often (who really does!), so this is an exciting opportunity for them.
PRODUCT SUGGESTION
Minted.com
has a large variety of adorable, fun and top quality stationary to choose from! We love how they have a separate children's stationary section.
We had the opportunity to choose some stationary for the summer to use for our penpals. I spent a long time browsing through all of the fun choices, but I finally settled down on this one:

design by design lotus
What sold me on this particular design were the wide dotted lines.
It arrived in a timely manner and I am very impressed with the quality of the paper. There are so many choices to make when ordering:
Signature paper vs Pearlescent paper
What colour would I choose?
What text would I use to customize the front?
Will I customize the back with lines or a solid colour?
What type of envelope did I want?
Of course most of these choices included an increase in price, but it was a nice option to have.
It was a bonus to be able to preview my selection prior to ordering and it was an extra bonus that they email you a digital proof of it to approve before finalizing your order. You have the option to "request additional tweaks" and a Design Associate will contact you.
At $15 for 35 sheets of writing paper and considering the quality of the product, I was very impressed.
Adding this stationary to our letter writing has made the penpal experience that much more fun this summer.
---
Pin It
Check out Multi-Testing Mommy's Current Giveaways

---
Multi-Testing Mommy was provided with promotional materials free of charge, by the manufacturer or a representing PR agency, in the hopes that it would be mentioned on this blog. Opinions expressed belong to Multi-Testing Mommy and are NOT influenced in any way. See MTM's Disclosure for more details.