Children LOVE to make puppets and stick puppets are one of the easiest kind to make!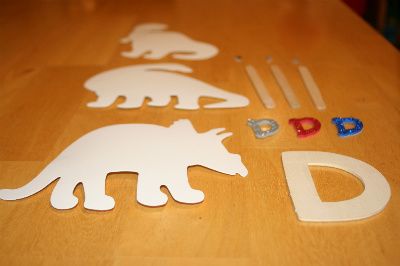 Learn the simple steps to making a Dinosaur Stick Puppet.
You can do this activity for every letter of the alphabet! Simply choose an object or animal that starts with each letter, find a printable image for that object/animal and have your child cut it out, decorate it and tape it to a popsicle stick.
Wouldn't it be fun to have a stick puppet for each letter of the alphabet? You could even make up a fun song!