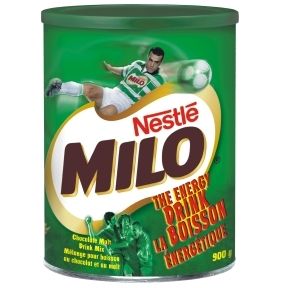 Mornings can be a rush and very difficult to get the children out the door on their way to school. Breakfast is one of the most important meals for the day. Children need a proper, nutritional breakfast in order for their brains to be in top notch thinking mode! Sometimes it is easier to get a drink into them rather than food. That is where Nestle Milo Energy Drink can be rather helpful! This drink helps to slowly release energy during your child's day.
Here is the Nutritional Information for Nestle Milo Energy Drink: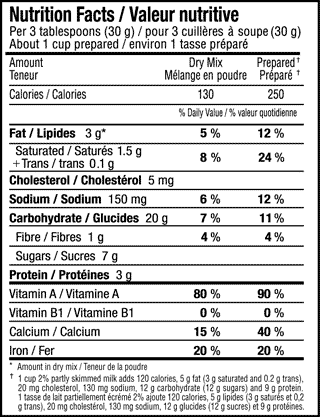 Nestle Milo is meant to be mixed with hot or cold milk and provides essential vitamins and minerals like calcium, iron, plus vitamins A, B1, and B2.
I quite enjoyed the taste of Milo, but I have two relatively picky eaters in the house. My daughter doesn't like milk so anything made with milk or that has the same consistency of milk is a challenge for her. She would drink this if she "had to", but otherwise, she would prefer to get her calcium from other sources. My son likes something one day and doesn't the next. When we tested out Milo Energy Drink, that was a day when he decided to not like it.
I believe that Milo is a great supplement to any child's diet and would be particularly useful at breakfast time for many families!
Check out The Knit Wit's opinion on Milo!
---
Pin It
Check out Multi-Testing Mommy's Giveaways
---
Toy Clearance Sale at chapters.indigo.ca!
---
Multi-Testing Mommy was provided with promotional materials free of charge, by the manufacturer or a representing PR agency, in the hopes that it would be mentioned on this blog. Opinions expressed belong to Multi-Testing Mommy and are NOT influenced in any way. See MTM's Disclosure for more details.