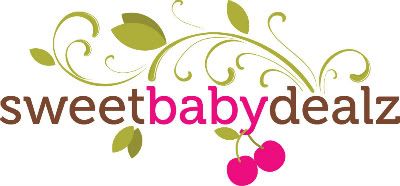 At the end of October, a new deal site was launched called sweetbabydealz. This deal site came to be by two Moms while on maternity leave. They found a lack of sites in this area, specifically in Quebec.
Sweet means so many things to the sweetbabydealz Moms including "fresh, pure, smelling something pleasant, delightful, kind, thoughtful, charming and endearing". The deals that I've seen on sweetbabydealz so far have been just that: SWEET!
Each week, sweetbabydealz will offer a product at a discounted rate, while quantities last.
Last week, they were offering Cloud B products at a discounted price. This week, it's Hooded Towels and Wall Dots at 50% off. You just can't go wrong with these deals.
You can sign up for emails to be sent directly to your inbox. I always find this the most effective way to learn about great deals.
New deals are posted at 8am EST every Monday and they run until quantities run out OR until Sunday at midnight.
Ssweetbabydealz promises to meet their goal by providing deals for parent recommended products that are as much as possible organic, natural and eco-friendly.
AND if you live in the Montreal area, you can skip the shipping charges and opt for free local pick up – now how sweet is that?!
You can follow sweetbabydealz on Twitter and Facebook for more information.
---
Check out Multi-Testing Mommy's Giveaways
Toy Clearance Sale at chapters.indigo.ca. Shop now to prepare for the holidays!
---
This is a sponsored post. Opinions expressed belong to Multi-Testing Mommy and are NOT influenced in any way. Some posts on Multi-Testing Mommy have been sponsored, see MTM's Disclosure for more details.
Use Code: STMMMS65716