Today, the fourth annual Report on Diabetes will be coming out, partnered with the National Post. The 8 page spread, available in circulation as well as online, will discuss prevention and diabetes management. For this edition they are featuring Bret Michaels as the cover story and he will be discussing his battle with Type 1 Diabetes.
Here's a startling fact for you: More than 9 million Canadians are living with diabetes or prediabetes, and that number is increasing.
That is a huge number! What can we do in order to decrease our chances of developing Diabetes?
The Annual Report on Diabetes will discuss prevention and diabetes management. Prevention is something that is important to me right now as Diabetes does run in our family. Eating right and maintaining a good exercise regime are key. The publication will discuss the Prevention of Diabetes including the Importance of Exercise and Weight Loss, the Magnitude of Nutrition and Diet and Recognizing the Symptoms.
For people who have Diabetes, the publication will feature Managing Diabetes Short and Long Term, Understanding Glucose Levels and Continuous Monitoring and Handling Hypoglycemia and Hyperglycemia.
I have watched people close to me have to deal with and keep their Diabetes under control and it is an extremely difficult process, something that requires more will power than I feel I have at the moment!
This year, Equal will be the only featured sweetener in this publication. You should check out the National Post Online to read more, including a featured Equal Recipe!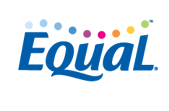 Equal is recognized as an acceptable part of a diabetes meal plan by both the
American Diabetes Association (ADA)
and the
Juvenile Diabetes Research Foundation (JDRF)
.
Did you know that substituting traditional Equal products for sugar in coffee* and on cereal* each day will save an unbelievable 20,440 calories per year. (*based on 2 teaspoons of sugar in coffee and 2 teaspoons of sugar on cereal each day)
I really need to avoid having sugar in my coffee in the morning, especially considering how much coffee I drink in order to function.
This week, Sobey's has a special 'Baking Flyer' coming out, and Equal will be on sale! This will be an opportunity to stock up on sweetener products just in time for the holidays. Equal has a variety of recipes available on their website. The Creamy Rice Pudding sounds just sinful.
When at our local big chain grocery store this week, I was surprised to see the variety of Equal products available!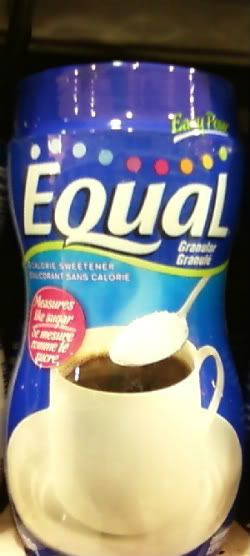 Diabetes can be a disease with very disabling effects to one's life. The National Post will discuss some of the disabling effects and how to deal with them (e.g. Neuropathy, Retinopathy, and Oral Health).
I wonder what research has in store for Diabetes?
Although I feel for anyone suffering from Diabetes, children who have it have a special place in my heart. Multi-Testing Mommy has donated to Juvenile Diabetes and it would be wonderful if you could do. Click to DONATE and to help Diabetes Research continue.
To find out more information about Equal brand, please follow @EqualCanada on Twitter and Like the Equal Canada FaceBook Page.
---
Check out Multi-Testing Mommy's Giveaways
Toy Clearance Sale at chapters.indigo.ca. Shop now to prepare for the holidays!
---
This shop has been compensated as part of a social shopper insights study for Collective Bias. All opinions are my own. #CBias