Do you love to bake? Are you getting excited about the upcoming Holiday Season?
Did You Know Canada and Multi-Testing Mommy are excited about baking for the Holiday Season!
All About #CanadianCookies:
Reviews of various baking related products.
Recipes for Holiday Baking
#CanadianCookies Twitter Party
RSVP Now for #CanadianCookies Twitter Party
About #CanadianCookies Twitter Party:
When: Wednesday November 9, 2011 8-10pm EST
Who: Open to ANYONE but prizes are only available to CANADIANS
Hashtag: #CanadianCookies
Hosts: @DiduKnowCanada and @MultiTestingMom
Topic: Twitter Party for Canadians who would like to chat about baking and the holidays. We can share tips, recipe ideas and more!
And yes! We have some amazing sponsors who have kindly donated prizes for this event!
---

Prize:
A dozen custom brownies or sugar cookies
Twitter:
@AmusingTreats
Facebook:
Amusing Treats Fan Page
Website:
Amusing Treats
---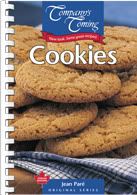 Prize:
Company's Coming Cookies Cookbook
(x2)
Twitter:
n/a
Facebook:
Company's Coming
Website:
http://www.companyscoming.com
---
Prize:
Outrageously Delicious flavoured body powder, Visibly Wet shockingly glossy lip pencil, Eye Def glitter eyeshadow, Walk the Line liquid eyeliner, Eye Candy sparkle cream and eyeshadow & glitter eyeliner
Twitter:
@HeresHardCandy
Facebook:
Hard Candy Fan Page
Website:
www.hardcandy.com
---
Prize:
"Illustrated Step by Step Baking" book
Twitter:
@DKCanada
Facebook:
DK Canada Fan Page
Website:
DK Canada
---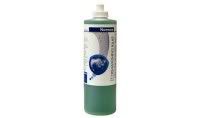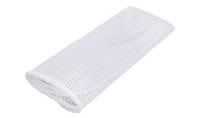 Prize:
Biodegradable Dishwashing Liquid
,
Netted Dish Cloth
,
Norwex Antibac Tea Towel Set
Twitter:
@MandyNorwex
Facebook:
Mandy Knows Norwex Fan Page
Website:
https://mandykuelz.norwex.biz
---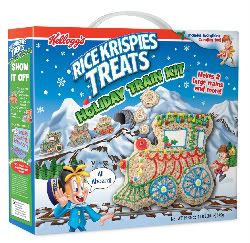 Prize:
Snow Globe Cookie Kit (Crayola)
(x3) and
Holiday Train Kit (Rice Krispies Treats)
(x3)
Twitter:
@MeMyselfUsInc
Facebook:
Me Myself & Us Inc.
Website:
http://www.memyselfandus.ca
---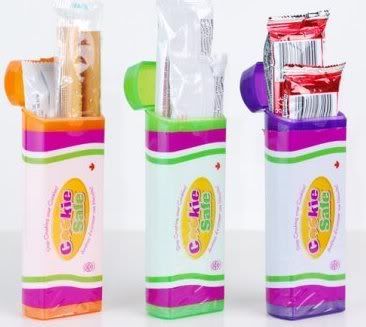 Prize:
2-pack of "Cookie Safes"
(one prize)
Twitter:
@onsgear
Facebook:
ONS Fan Page
Website:
ONS Gear
---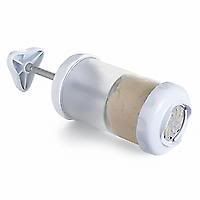 Prize:
Pampered Chef Cookie Press
Twitter:
@pamperedpatty
Facebook:
Pampered Patty Fan Page
Website:
http://www.pamperedchef.biz/patriciaoliver
---
Here is what do you need to do to take part:
* R.S.V.P. by filling out the Rafflecopter form below.
* Join us on Twitter on Wednesday November 9, 2011 at 8pm EST.
* When taking part in the party, use the hashtag #CanadianCookies (and be sure to put Q# and @diduknowcanada or @multitestingmom in your tweets when answering questions)
* While anyone is welcome to stop in for a chat, the prizes are available to Canadian residents only who have filled out the RSVP form.
If you've never taken part in a Twitter party before, don't panic. It's very simple. You can check out this post Multi-Testing Mommy wrote on How to Take Participate in a Twitter Party for some pointers.
To R.S.V.P. simply fill out the Rafflecopter widget below. The first ten steps (following both hosts and each sponsor on Twitter or Facebook) are mandatory and you need to complete them to be eligible to win. After that there are a few bonus entry options, such as Tweet about the Twitter Party, post our button on your blog, or write a blog post about the party. These are optional entries, but we sure would love if you'd help to spread the word. If you have any questions, or problems with filling out the form, feel free to contact me and I'd be happy to help.

---
Check out Multi-Testing Mommy's Giveaways
Toy Clearance Sale at chapters.indigo.ca. Shop now to prepare for the holidays!
---