Both Energizer Canada and Evergreen are working together on their "Do Something Little, Help Something Big" initiative in which Energizer is proud tocontribute $100,000 to Evergreen to make cities more liveable.


Evergreen is a not-for-profit organization that is committed to making Canadian cities greater and more liveable… creating a more sustainable future for all of us.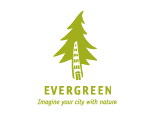 I have decided to make a pledge with Energizer by committing to engage in some Kind Acts.
My chosen Kind Acts are the following:
I will donate my childrens' books to the school library.
I will unplug cell phone chargers and computers when not in use.
I will let the car merge in front of me.
I will tell my kids how much I love them.
I will send an e-card for a friend who needs cheering up.
I will donate to a food drive or the local food bank.
I will donate clothes that I don't wear anymore to a charity (good for the landfill too!).
I will program the thermostat to night and day temperatures to use energy more efficiently.
I will smile or say a kind word to create more positive energy around me.
I will do my laundry at off peak hours.
I will turn down the thermostat and put on a sweater.
I will take shorter showers.
I will surprise the person behind me in the line at the drive-thru and pay for their coffee (sharing a smile).
Many of these acts are something that I already do, but I am committing to doing these more often! Why do I want to do this? It's simple!
ONE because I want to commit to making this world a better and happier place.
and
TWO because I want to be a part of the Do Something Little, Help Something Big initiative that Energizer and Evergreen are involved in. Each Pledge made will help make a Canadian City a better place to live.
For each PLEDGE that you make, Energizer will donate an additional $1 to Evergreen. Now that will definitely help to make a difference!
I encourage you to go now and make your own Pledges!
---
I am participating in the Energizer Canada & Evergreen "Do Something Little, Help Something Big" program by Mom Central Canada on behalf of Energizer Canada & Evergreen. I received compensation as a thank you for my participation. The opinions on this blog are my own.