I got this idea to check out my Top 10 Referring Sites from two of my favourite blogging buddies: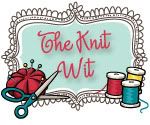 I look at my Stats, but not in detailed view as much as I should!
It is a good idea to check out where your visitors are coming from so that you can continue some things and change others in order to gain better traffic.
So, in the last few days, my most popular traffic has come from:
Google/organic
Direct traffic to Multi-Testing Mommy
Blogger.com/referral (I'm not exactly sure what this means – if anyone out there knows, I'd love to know!)
Twitter
Stumble Upon
google.com / referral (I'm not sure what the difference between Google/Organic and Google/referral is, again if anyone knows, I'd love to hear!)
facebook.com / referral
BlogGlue_Network / BlogGlue_Plugin
BlogGlue Tweet / Twitter
networkedblogs.com / referral
I've received some decent traffic from the following bloggers, blogs or websites (thank you!):
The Mom Blogs
Blogaholic Network – I've become somewhat active on this Network and am really enjoying it! You should consider joining.
The Steady Hand Blog
Tales from a Ranting Ginger
So, what have I learned?
I was a dork for not signing up for Twitter sooner.
As much as I haven't fully figured out Blog Glue, it brings me good traffic.
Gotta love Google!
---