Last weekend, my six year old daughter and I were grocery shopping together when all of a sudden she piped up with a brilliant idea, "Mommy – let's buy enough food so that we can eat a rainbow snack when we get home". So, off we went on a rainbow adventure through the grocery store. We had quite the health lesson as we perused through the fruit and vegetable aisles.
Here is what she chose for our snack: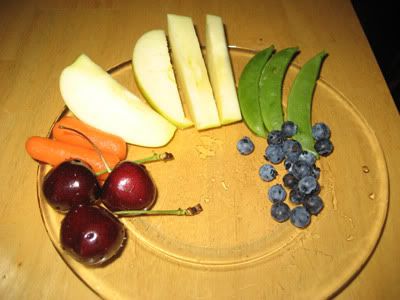 Have you heard of Today I Ate a Rainbow? I don't own any of these products, but they look super fun for teaching your children all about eating healthy foods. There are fun grocery lists, a book and even magnets.
---
Products for review are provided free of cost to Multi-Testing Mommy by the manufacturer or a representing PR agency. Opinions expressed belong to Multi-Testing Mommy and are NOT influenced in any way.