As a former Kindergarten teachers, I can't stress enough how important it is for parents to label everything little thing that comes to school. This is not only to prevent things from getting lost, but it is also for two other reasons:
To prevent children from fighting over their personal belongings.
To reduce the number of times a teacher has to get involved with little fights over personal belongings and focus their energy on different areas
Back when I was a kid going to school, I remember my Mom having to get creative in labeling my items that got sent to school. Now, there are labels for everything!
And, thanks to Oliver's Labels, if a child does actually lose an item, it can be tracked back to you using a unique ID # (a feature called Found-it™) that is placed on that item via your email.
Olivers Labels has every kind of label you need to label your child's personal belongings for back to school.


There are Original Labels that can be used on everything from lunch containers to marker boxes.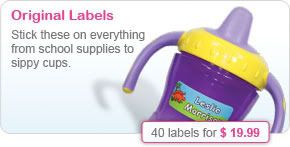 Mini Labels can be placed on individual pencils, scissors and even sunglasses.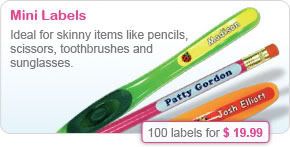 Photo Labels are great for children who cannot yet read – ideal for children in daycare or preschool. These can be used on sippy cups, containers, books and more!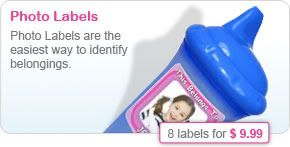 Iron-On Clothing Labels are great for putting on coats, hats, mitts and spare clothing!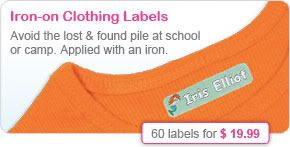 Stick-eez™ Clothing Labels – these are my favourites! They are so easy to use – simply peel and stick onto any clothing item! These are great for those days when you forgot to label a brand new piece of clothing – simply stick on and go.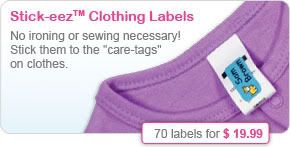 Shoe Labels are super important – especially when their indoor shoes get mixed up with other pairs in the halls of school!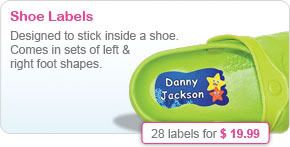 Safety Wristbands are a great idea for Field Trip days and extra ones can be used in the summer months on family outings to the zoo or amusement parks where it is super crowded. Even if you child knows their address and phone number, in the case of an emergency, they may not be calm enough to remember this information – plus you can put additional numbers like your work, cell etc.

With Oliver's Labels, you can create your own Custom Package or you can simply go with their School Package. This Package Includes:
20 x Original Labels
30 x Mini Labels
6 x Shoe Labels
35 x Stick-eez™ Clothing Labels
1 x Large Bag Tag
3 x Mini Bag Tags
95 labels and tags for only $ 41.99
Oliver's Labels are top quality labels that can go in the microwave, dishwasher and freezer. They get mailed promptly and there is FREE SHIPPING on all Canadian orders!
---
Multi-Testing Mommy is an Oliver's Labels Agent.