This post has been brought to you by Kevin Mills, the Author of Baby Codes 101 Winning Combinations to Help Your Baby Sleep.
---
I'm pleased to announce that today Baby Codes has become a #1 Bestseller on Amazon.com!
Read more for how to get your copy for absolutely FREE!
After having a quiet time this morning and checking e-mail, I decided to go to Amazon for a few minutes, just to see how Baby Codes was selling. For the most part I've chosen NOT to make this a habit, because it gets too easy to let your emotions get caught up in the performance of a graph or a number. There were too many "Whoo-hoo!" days followed by "Aw…" or "What in the world is happening…?" moments. So I stopped making it a regular part of the day and now only do it whenever the inkling strikes me.
So imagine my surprise when I visited the Baby Codes page and saw that the Kindle edition is now a #1 Bestseller in Amazon's Parenting & Families section! What's more, it's currently #96 out of a whopping 750,000 Kindle books (fiction AND non-fiction), and continues to climb the charts!
I'm amazed. Astounded. Humbled. And pretty dang excited.
To help celebrate this momentous occasion, I've decided to offer Baby Codes for FREE for the next week only. Have a baby or toddler that just won't sleep? Know a new mother or a mother-to-be? For all of next week you can download (or send as a gift!) Baby Codes for Kindle – ABSOLUTELY FREE! Just click here!
Even if you don't have a Kindle, you can get the free Kindle reader for PC, Mac, Android, Blackberry, iPhone / iPad, by clicking here. So now ANYONE can read Baby Codes – for FREE! Please help me spread the word by clicking on one of the ready-made social links (Facebook, Twitter, etc.) below the graphic, or by copying & pasting this link into your e-mails!
Thank you so much for your support! Looking forward to what God has in store for the next few months / years. (Already working on Baby Codes#2 this Fall, for a tentative Summer 2012 release…)
– Kevin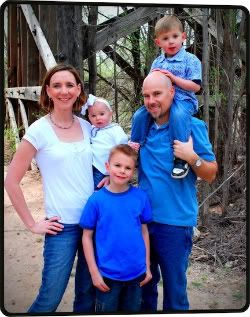 ---
Products for review are provided free of cost to Multi-Testing Mommy by the manufacturer or a representing PR agency. Opinions expressed belong to Multi-Testing Mommy and are NOT influenced in any way.