I firmly believe that reading to children is one of the most important things we can do for their development, so when my second son was born last July I was anxious to start reading to him as early as possible.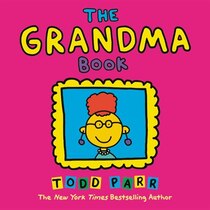 I first picked up Todd Parr's
The Grandma Book
about six months ago when my Mom was coming for a visit. I thought it would be a cute story for her to read to my then six-month-old. I had been reading other books to him up until that time but none seemed to hold his interest like this one did. Amazed that my 10-second-attention-span baby would sit and listen to the entire book, I quickly went on to our public library's website and searched for Todd Parr and reserved every one of his books that was available.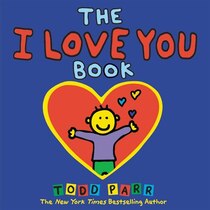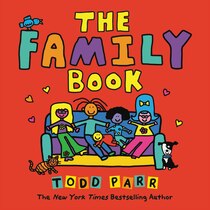 What I love about these books are the vividly-coloured, bold illustrations along with simple, yet meaningful words. His stories are whimsical but all convey a very positive, upbeat message; something we all need in today's day and age where most news seems to be bad news.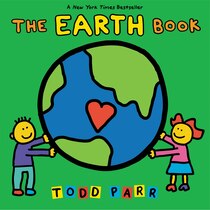 Messages in
The Earth Book
include the importance of recycling, riding your bike or taking the school bus and saving energy all in a fun, easy to understand way. Parents loving their children unconditionally (even when they don't sleep - a big one in our house!) is sweetly conveyed in
The I Love You Book
. Learning that having a one-parent family or a family with two moms or two dads is OK in
The Family Book
is relevant in today's world and will surely resonate with many children. Parr ends each book with a message such as being sure to tell your Grandma you love her every day and signs them, "Love, Todd"; an engaging and personal touch that you don't see in other books.
Parr also has a collection of books about "Otto", a silly but kind-hearted dog who learns valuable lessons in each story. The Otto books don't hold my baby's attention as well as the others. There are more words and take longer to read so I anticipate that as he gets older he'll learn to enjoy Otto's adventures too.
Six months later I am still reading Todd Parr books to my son every day. He will sometimes listen to other stories, but if he's squirming and uninterested, I grab a Todd Parr book and everything changes. I am building him his own library of these books because as he gets older the messages are sure to stick with him and the simple stories are ones that will make learning to read fun.
About Guest Reviewer:
Jennifer is a married mom of two sons born 15 years apart (yes, you read that right) living in Hamilton, Ontario. A lover of cupcakes, reading good (and not-so-good) books and cooking, she also spends her days working in marketing for a well-known franchise restaurant corporation. As fairly recent transplants to Hamilton, she and her family enjoy exploring the city and taking in all it has to offer. Jennifer is also a member of the National Posts'
Gastropost weekend feature section
where you can read about her completed food "missions". You can also follow her on Twitter
@pennesthoughts
or on her blog at
A Penne for Your Thoughts
.
---
Pin It
Check out Multi-Testing Mommy's Current Giveaways

---
Multi-Testing Mommy is a Chapters/Indigo affiliate. Opinions expressed belong to the Guest who has posted on Multi-Testing Mommy and are NOT influenced in any way. See MTM's Disclosure for more details.