You don't have to go on a vacation away in order to have fun with the kids during March Break! We have compiled a great list of activities that you can do with your children, both inside and outside during March Break in order to give them a fun and memorable experience.
My good friends over at Oliver's Labels have a great post up with suggestions for some super fun Spring Break Activities for Kids of All Ages.
Yes, we are an Oliver's Labels affiliate.
You could go see Scooby Doo Live in Toronto! (Hint, Hint: You could win tickets for the show if you check out the link above! Giveaway ends March 11th.)
You could also go see Disney on Ice Rockin' Ever After in Toronto, speaking of amazing shows!
Number Crunching Momma has a great list of some Indoor and Outdoor Winter Activities.
Perhaps, your child would like to Write a Letter to a friend.
If you're wishing that you were going away somewhere hot, but instead you are stuck at home, maybe making a Beach Day Anywhere would be an activity that could help to lift up your spirits.
Nugglemama also has a great list of 5 activities to keep kids busy.
If you love the outdoors and your kids need to get their "jellybeans out", head on over to Baby Giveaways Galore and check out their list of 25 OUTDOOR Winter Activities to do with Kids. You can also check out the list of Fun Winter Activities for Kids over at My Kids Guide.
Scavenger Hunts are always a lot of fun.
Your kids' March Break would certainly be memorable if you tried out these 5 Ideas for a Fun and Memorable March Break suggested by Callista's Ramblings.
If you are the crafty type, then Genuine Jenn has a great indoor March Break activity with instructions for how to make Homemade Crayons.
If you are missing summer time activities, why not jump in the bathtub and make some
Bubble Fun
!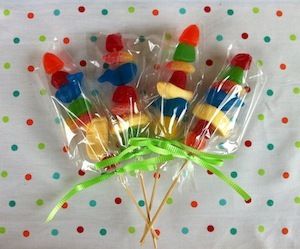 Making your own
Cooking Camp
in your own home would be so much fun! Imagine the fun goodies you could make together.
What are your March Break plans this year?
---
Pin It
Check out our Canadian Friendly Giveaways