Earlier this week, Kinder Canada gave away 10,000 delicious Kinder® Surprise® Eggs on their Facebook page in celebration of the launch of the brand-new 2013 Toy Collection.
The new 2013 Collection has some super exciting toys including Softy Tummies, Bouncing Monsters, Combo Cars, Ciao Rings and the scary Dino Age series!
I absolutely love the fact that the KINDER® collection is centered around four core pillars that will bring joy and delight to your kids: Adventure, Exploration, Artistic Development and Active Lifestyle.
Between extracurricular classes and school, my kids have a lot of little friends to share goodies with this Halloween! I can't wait to surprise some of them with some fun KINDER® Surprises! Can you imagine their little faces when they realize that they get a chocolatey treat AND a toy!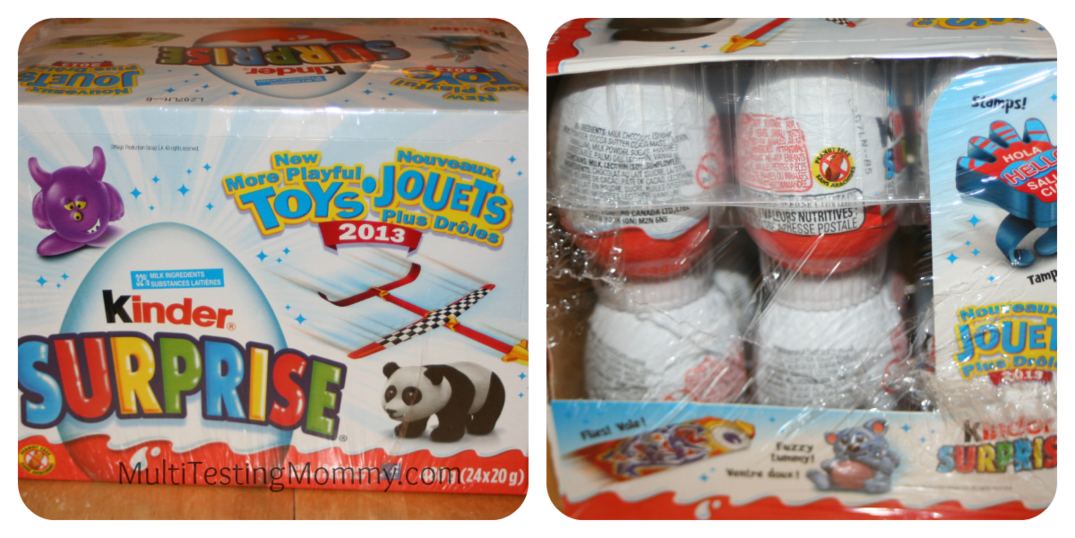 Of course, I will be sure to save a few for our family to enjoy. We love to sit around the kitchen table together once in a while and eat a tasty treat while we put together our new toys. We have been doing this regularly for a year now and my kids still get just as excited every time we do. Part of it is the idea that all four of us are sitting down and doing something together and the other part is simply how exciting Kinder Surprises truly are!
Feel free to visit Kinder Canada on Facebook for more contests!
---
Pin It
Check out Multi-Testing Mommy's Current Giveaways

---
I'm part of the Kinder® Mom program and I receive special perks as part of my affiliation with this group. The opinions on this blog are my own. See MTM's Disclosure for more details.