Our current family vehicle has seen better days. We bought it just before we were married back in 2003. Because of this, I've been keeping my eyes open for a vehicle that will replace our current one when it decides to kick the bucket.
What shall we drive next?!
I always like to go to Ford to check out my options and this time, we test drove a 2013 Ford Escape…
The Outside:
I love the looks of the outside of the 2013 Escape. I find it very pleasing to the eyes and although brown typically isn't my favourite colour, I really liked the dark brown colour option on this vehicle!
My favourite feature on the outside of the vehicle was the capless gas tank! It may sound silly, but it really made filling this vehicle up with gas quick and easy, which is definitely a bonus when you have two children waiting for you.
I also liked the looks of the wheels.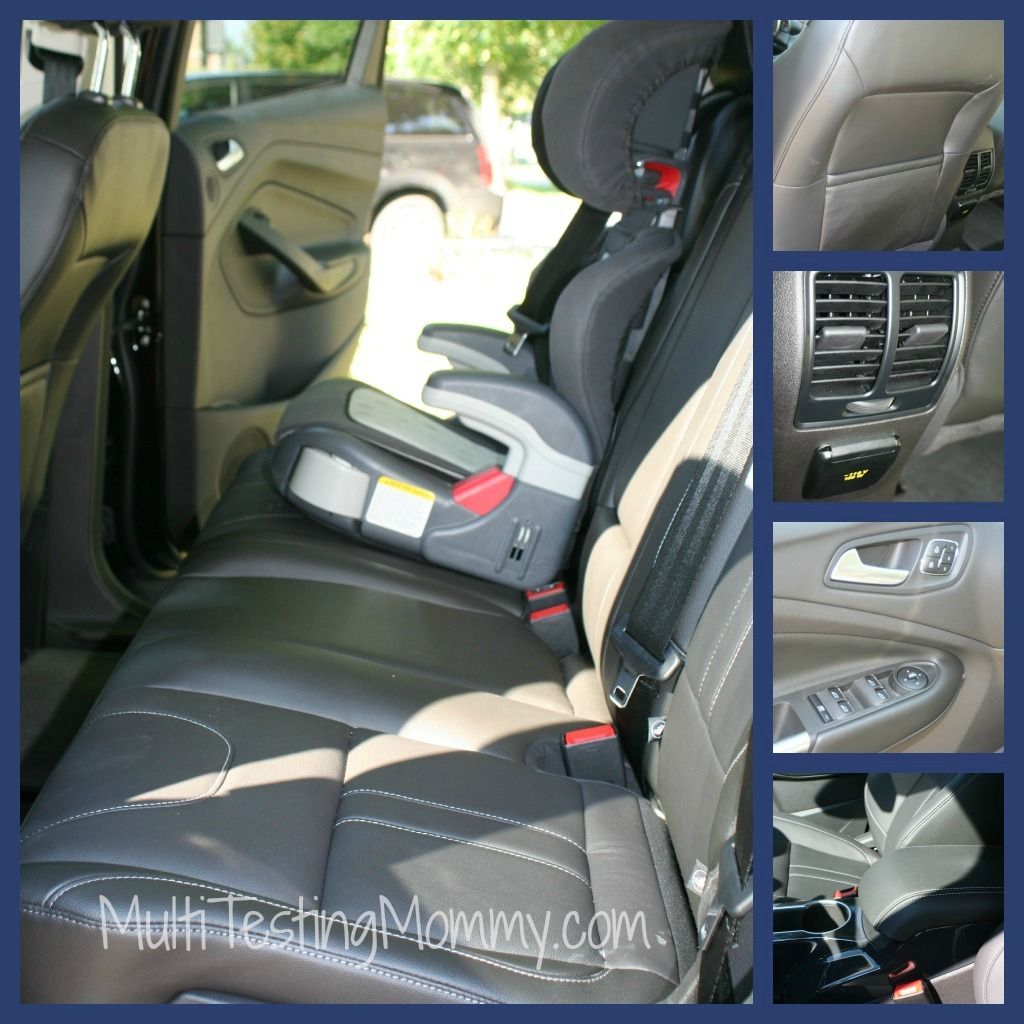 The Inside:
I found the inside of this vehicle comfortable, but not quite as roomy as I would have liked. For an average sized person, the seats were quite comfortable! There was quite a bit of leg and foot room in both the front and second rows.
The drivers seat could be moved into numerous positions (up, down, forward etc.) with the touch of a button. On long road trips, this feature was nice in order to change my position.
One touch window control made it fast and easy to get those windows up when Mommy needed a break from the wind noise.
I liked the fact that there were cupholders located in the doors for the second row and the front row cup holders were large, sturdy and in a perfect place. There were also well sized storage pouches in the second row.
The one challenge we faced was the height of the seatbelt connectors in the second row! Our booster seats covered the connector slightly which made it very difficult to fasten without sliding the booster seat over. The connectors are sunken down into the seat slightly. I am hoping that in the next year's vehicle, this will be fixed with a bit of height in order to make fastening young children in slightly easier.
I am convinced now that dual climate control is a must in our next vehicle! What couple can ever agree on temperature levels?!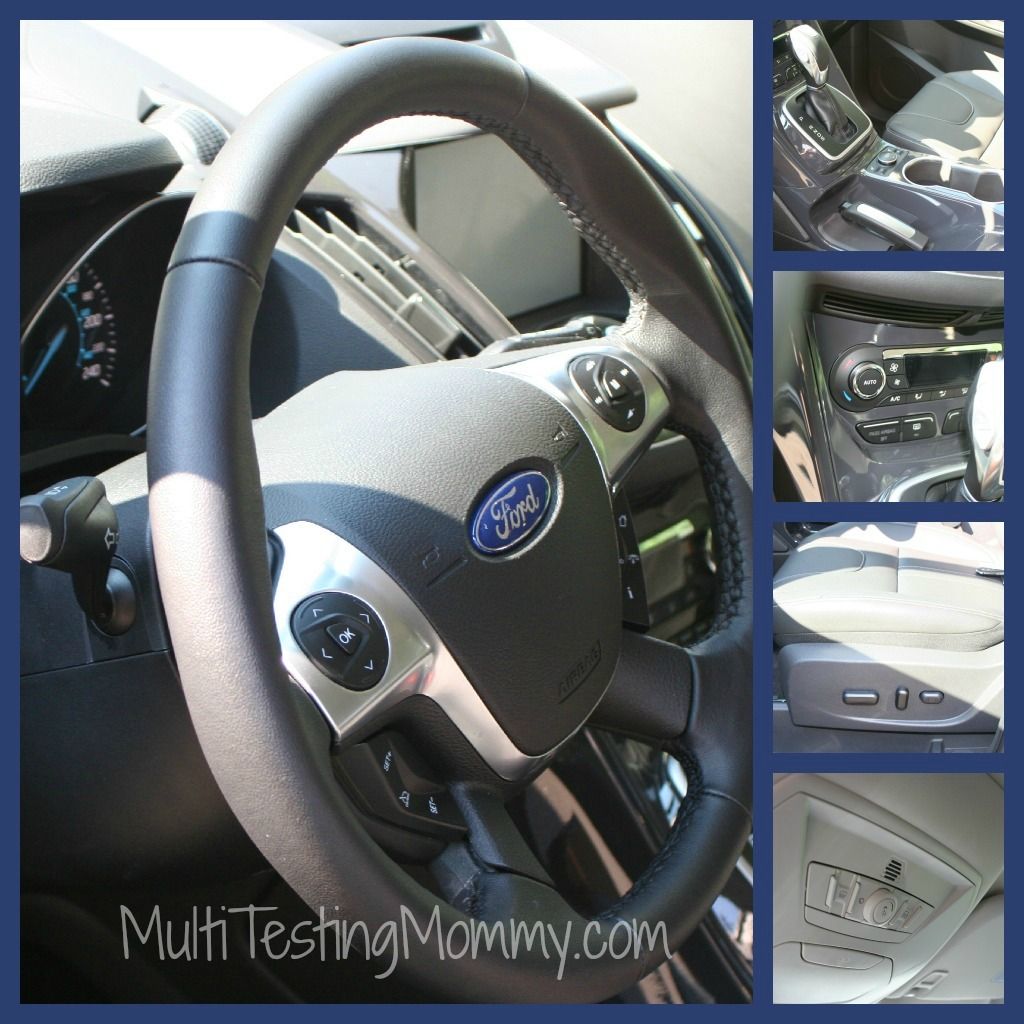 The steering wheel was comfortable to hold and other than the touch screen, I found everything to be in a perfect place (in terms of reach) for me. I found the touch screen to be slightly awkward to reach as I had to lean forward to access it. Maybe this is to discourage you to fiddle with it while driving?! The options in
My Ford Touch
are incredible!
The hatch was amazing! I could open it with the remote or touch the button once and it would automatically open. This is so convenient when your arms are full! I also liked where the button to close it is located (high up out of reach of young children).
The back was VERY spacious! I was able to fit luggage, groceries and even a storage shelf in the trunk with ease!
I enjoyed driving the Ford Escape for a week! It is always so hard to return to a 9 year old vehicle after driving such a smooth, beautiful ride for a week! I wonder what we will test out next?!
---
Pin It
Check out Multi-Testing Mommy's Current Giveaways

---
Multi-Testing Mommy was provided with a Ford Escape for one week to test drive. Opinions expressed belong to Multi-Testing Mommy and are NOT influenced in any way. See MTM's Disclosure for more details.