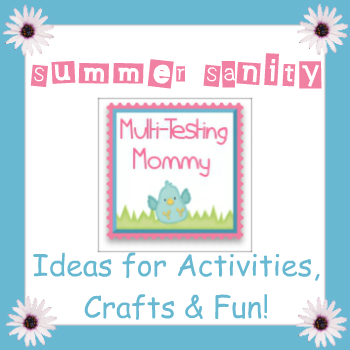 This Guest Post is a part of
Summer Sanity
, a series of posts for parents to gain ideas and inspiration for how to keep their children happy, active, educated and having fun during the long summer months.
---
Today's Activity: Community Service Camp
What do picking up garbage, visiting a seniors centre, taking old towels to the Humane Society, and touring a fire station have in common? They are all activities that will be a part of the Community Service camp I'll be putting on for my four kids this summer.
I'm sure if you asked a kid if they wanted to go to Community Service camp the answer would be a resounding "No". But this camp is going to be super fun for the kids and full of feel good activities for parents.
The week will start off with each camper getting a new pair of kid-sized gardening gloves, a bag, and instructions about not picking up glass or needles. Every day there will be some sort of excursion to a park. There are six within walking distance from our house. Along the way we will pick up garbage and recycling that we come across. This will not be new to my three eldest kids, as their school has a community garbage pick up day every year.
There is also a large seniors centre close to our house. We will be heading up there with music books, some baked goods, and a few of our completed arts and crafts in hand. There are some very cool elderly people. They enjoy a cookie like everyone else and are so happy to see kids. Anyone's kids. Three of my little ones play the piano and two play guitar as well. I think an impromptu recital would be fun for everyone. I have already contacted the centre's events coordinator to find out the best time to drop by.
I am trying to keep spending to a minimum, so I was very happy to discover that the Human Society needs things other than monetary donations. We'll be visiting our city's Humane Society with a gift of old towels and Kleenex. Yep, towels and tissues. The towels will be used for bedding and the tissues for cleaning up after the bottle-fed kittens. Aww, how can anyone resist bottle feeding kittens?
Last but not least, a tour of the fire station. I have two boys that are into big trucks, so this will put them over the moon. You can call your local fire department to see if/when they give tours. I think a batch of muffins or cookies would be appreciated by these local heroes as well.
Community Service camp may not sound flashy, but it will be fun. Showing a little gratitude for our service people and folks that are offer under appreciated in our community will bring a smile to everyone's face I'm sure. It will definitely help me feel that I am teaching my kids about being a good person, being appreciative, and lending a hand when you can. Maybe this should be called "Camp Life".
This Guest Post was written and submitted by:
Kelly Williams
Kelly is a mother of four (i.e. short order cook, taxi driver, house cleaner, homework tutor, personal assistant, household accountant, personal shopper, etc.) She is also a wife, sister, daughter, 2nd degree black belt, volunteer, former technical writer, and amateur artist.
Kelly loves a day on the golf course or reading a good book. She is also a shameless car dancer and will dance anywhere not caring who sees her.
Check out Kelly's musing about personal and parenting lessons she's learned from martial arts at BlackBeltMommy.wordpress.com. You can find samples of her art at FrostedFox.wordpress.com.