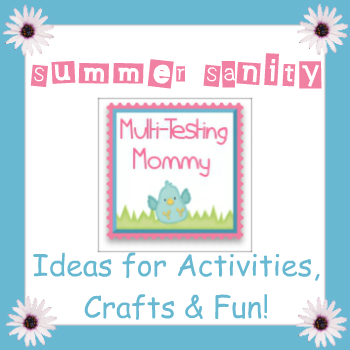 This post is a part of
Summer Sanity
, a series of posts for parents to gain ideas and inspiration for how to keep their children happy, active, educated and having fun during the long summer months.
---
Today's Activity: Read a book with your child!
---

Encouraging your child to read every single day throughout the summer is so important! Reading is a skill that must be practised over and over and over again in order to gain new vocabulary, comprehension skills and to hopefully develop a love of reading.
Here are some questions that you can ask your child about the story. These questions will provide your child with the opportunity to further their thoughts and comprehension of the story.
Before the Story:
What do you think this story is about?
Do you think think this is a happy or a sad story? Why?
Is this a fiction or a non-fiction book? How can you tell?
During the Story:
What do you think will happen next?
Where does this story take place?
Is there a problem that any of the characters are trying to solve? How do you think they could solve it?
After the Story:
Who are the main characters in the story?
If you were to change one thing in this story, what would it be and why?
How did this story make you feel?
If you could be friends with one character from this story, who would it be and why?
What was your favourite part of this story? Why?
If you could give this book a different title, what would it be?
Was there a message that you can learn from reading this story?
If you could change the ending of this story, what would happen and why?
If there was a problem in the story, how did the characters solve it?
Retell the story in your own words.
Try to retell the story in 3 sentences (beginning, middle and end).
For children 7+, here is a Printable Worksheets that you can give them in order to help them organize their thoughts:
Reading Comprehension Sandwich Worksheet