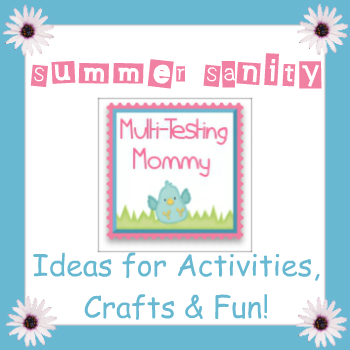 This post is a part of
Summer Sanity
, a series of posts for parents to gain ideas and inspiration for how to keep their children happy, active, educated and having fun during the long summer months.
---
This post isn't about the children, it's about parents! You need to stay sane this summer, it is important to your child's happiness!

Are your kids starting to get a bit rangy like mine? Summer is filled with fun, adveneture, learning and more, but let's face it, we can all get a bit of cabin fever.
Do you ever find yourself thinking, "If only I could have a time out!" Well, why not take one?!
I've created the "Please Give Me FIVE" rule that I use when I just require 5 minutes of peace and uninterrupted time to myself. I call it
Mommy Needs a Time Out
.
If I find myself getting pulled into the drama or if my children are nagging me, asking me question upon question and I just NEED to get a job done (like put away the groceries), I simply stop, put my hand up like I'm giving someone a high five and say, "Mommy Needs a Time Out! Please Give Me FIVE" and my kids know that means to give Mommy a break for five minutes.
It's amazing how refreshed I can feel after five minutes of peace.
Give it a try in your house and see what you think! Let me know if it works for you. Oh and Dads, don't be shy! This tip is for you too.