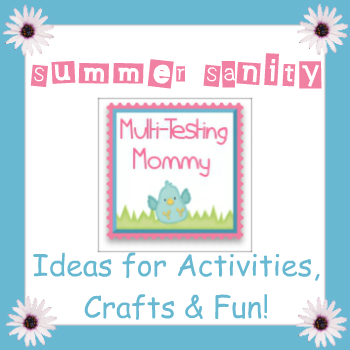 This Guest Post is a part of
Summer Sanity
, a series of posts for parents to gain ideas and inspiration for how to keep their children happy, active, educated and having fun during the long summer months.
---
Today's Activity: Bringing the beach to your child!
---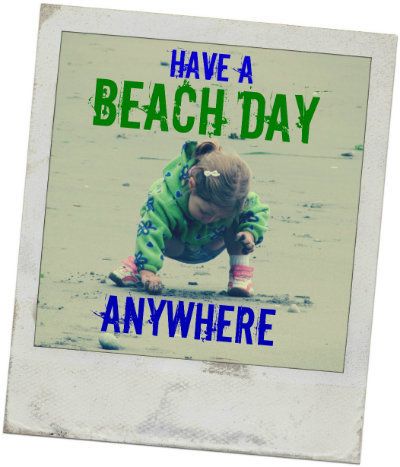 Summer brings thoughts of beaches, swimsuits, and sandcastles. Every child loves to play at the beach, but what do you do if a rainy day destroys your plans for a beach trip or if you live too far away to make it to the beach? Here's a few suggestions for a Beach Anywhere Day.
Backyard Beach
If you have a grassy backyard, set up a small children's wading pool (watch for sales at outdoor stores or visit garage sales) with buckets and beach towels around. For more fun, invite the neighbour kids over. If you have a sand box, set up the wading pool near the sandbox so that children can run back and forth. Serve ice cream snacks and lemonade. Make sure to supply hats, sunglasses, and sunscreen.
Bathtub Beach
On a rainy day, let the children play in the bathtub in the middle of the afternoon. Find some extra toys for this special bath, such as plastic cups, funnels, and bowls from the kitchen or even plastic toys (dolls or ponies) who want to take a bath too. Cover the bathroom floor in beach towels or close the shower curtain and let the kids splash as much as they want. (Using two bathmats or an extra large bathmat may help prevent slips in the tub.)
Picture Beach
Invite your child to sit on your lap while you surf the internet for pictures of the beach (for a preschoolers) or supervise while your child looks for pictures (for a school-aged child). Create a slideshow on your computer or print the pictures for a scrapbook. You and your child can enjoy looking at pictures of the beach. If you've been to beaches, include those memories. You could make up stories to go along with the pictures. Include some photos of fish and animals that you might see on the beach, such as jelly fish, sea gulls, sea otters, starfish, crabs, clams, etc. Your child can learn to identify these beach animals so that when you do go to the beach, they know what they find in the sand—or where to look.
Kitchen Beach
Who said that sand had to be sandy? Let your child play with some common kitchen substances instead of sand. Spread a sheet, bath towel, or newspapers over the kitchen floor (or outside patio or lawn). Give your child a few bowls and teaspoons or mixing spoons. Then give your child a cup or two of white sugar, flour, cornmeal, rice, dry lentils, or other grains to play with. (Rice and lentils could be washed after play to be cooked; sugar and flour will have to be thrown out.) Let your child pour and mix. Then give your child a small bowl of water to add to their "sand" and see what happens. Food colouring could provide even more fun.
Imaginary Beach
If you have a youngster who enjoys dress-up, maybe all she needs to have a day at the beach is her swimsuit and a towel. Let your child strut around the house in her beach outfit—complete with swim wings and floaty toys. Visit the library to pick up books or movies about the beach or let your child look through their beach scrapbook. They could also draw pictures of the beach.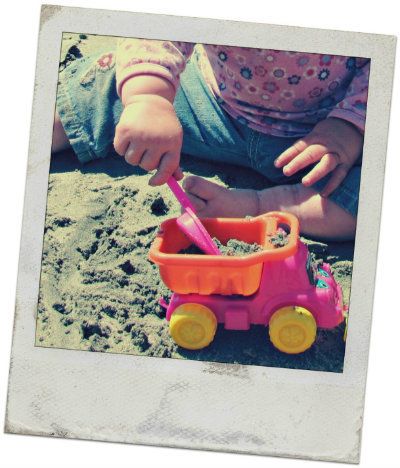 With a little creativity, your child can experience all the fun of a beach, even if you live miles from the beach—or the weather never turns sunny this summer. Remember to keep your camera handy!
Bonnie Way is the mother of two beach-loving girls. Her favourite beach activities are building sandcastles and taking pictures. She can be found blogging as The Koala Bear Writer and also hangs out on Facebook, Twitter, and Pinterest. Bonnie also enjoys reading, rock climbing, and baking.