Driving the Ford Flex was a wonderful adventure for my family! Here are some aspects of the Ford Flex that impressed me:

It all starts at the steering wheel!

I love the fact that you don't need your key out of your purse and in the ignition to start the car! BUT, it must be somewhere in the vehicle which is a nice safety feature.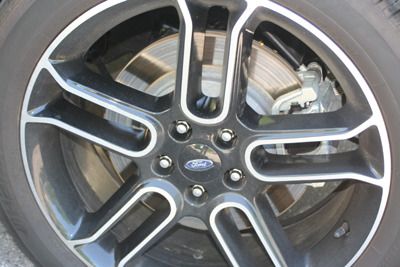 The Ford Flex is a beautiful looking vehicle right down to the wheels.

It's all about the buttons. These are in the back, an open/close button as well as 3 different opens for stow and go, bench up for passengers and a tail gate option. Fun, easy and effortless.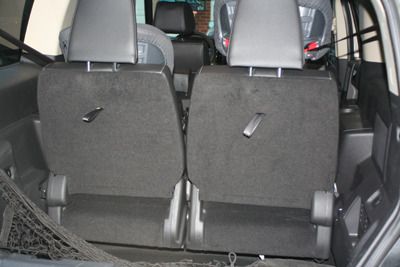 There is a nice amount of space in the "trunk" with the third row of seats in sitting position. You could fit a stroller (up and down) as well as groceries. We easily packed luggage for a weekend away for our family of four.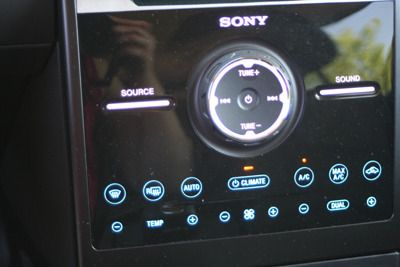 Do you see it there? This vehicle has dual zone climate control! SWEET!

The driver can control the key features through the dashboard behind the wheel.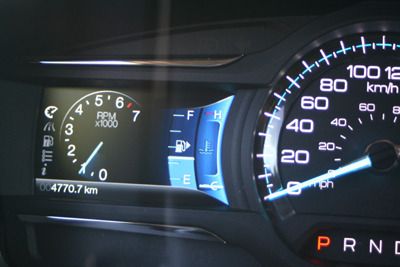 A lot of the controls are digital – this is a high tech vehicle.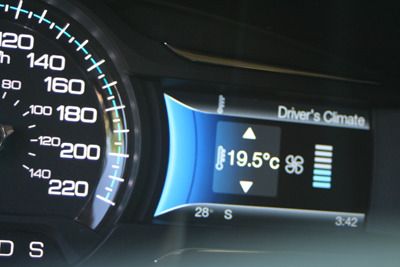 Easy climate control!

This is the fancy "computer screen" where you can control everything!

There's that great space in the back again.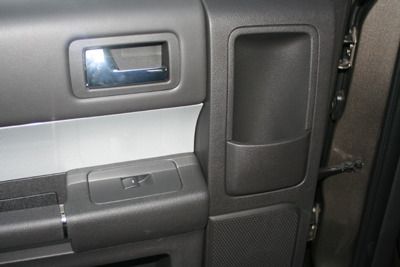 I love how there are so many places to put drinks in this vehicle! In all 3 rows.

Even the signal indicator is more advanced than in many vehicles. To change lanes, you simply need to touch it once and it will turn off for you.

There's even a fancy place to plug in your cell phone to charge!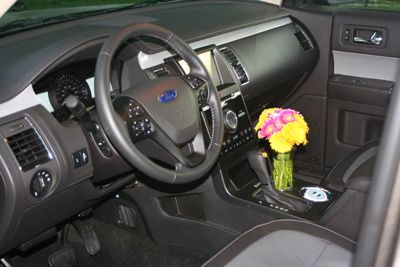 And there are those flowers that my son bought for me while we were away. Isn't he such a sweetheart?!
Ford Flex…..what's not to love?!
To read more of my thoughts on the Ford Flex go here:
My Journey with Ford Canada
The Excitement
The Beauty of the Ford Flex
Testing Driving a Ford Flex
---
Pin It
Check out Multi-Testing Mommy's Current Giveaways
Find contests for your COUNTRY
---
Multi-Testing Mommy was provided with promotional materials free of charge, by the manufacturer or a representing PR agency, in the hopes that it would be mentioned on this blog. Opinions expressed belong to Multi-Testing Mommy and are NOT influenced in any way. See MTM's Disclosure for more details.