Not only has Noni Says No received the Picture Book Honourable Mention for the Ontario Library Association's (OLA) Best Bets list, but it is also in the running to win the Blue Spruce Award this year.
What is the Blue Spruce Award?
The Blue Spruce Award is a provincial reading program for children in grades Kindergarten to Grade 2. The children read 10 nominated Canadian picture books and then vote for their favourite book.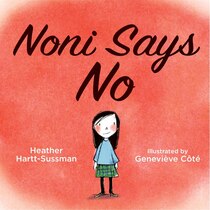 Noni Says No by Heather Hartt-Sussman is a book about having confidence in yourself. It features a little girl named Noni who can do many things, but the one thing she can't do is say "no". The book shares all of the things that Noni can do as it walks you through Noni's inability to say no when she really wants to. As a reader, you feel like you just want Noni to say "no" and stand up for herself. In this compelling story, will Noni finally stand up for herself and say NO? You will have to read it yourself to find out!
I highly recommend this book and I do hope that it does win the Blue Spruce award. Standing up for yourself is something that everyone needs to learn! This book helps us to understand why it is important that we follow our gut and why we should stand up for ourselves. After reading Noni Says No, my children and I were filled with the confidence to stand up for ourselves! This will lead to helping children be successful and also to not be "bullied"!
Last year, the winner of the Blue Spruce Award was Dave Whamond, My Think-a-ma-Jink. Toronto: Owlkids, 2010.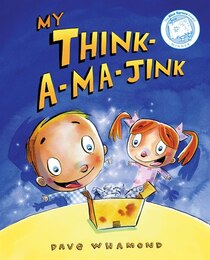 My fingers are crossed for Noni Says No!
---
Pin It
Check out Multi-Testing Mommy's Current Giveaways
Find contests for your COUNTRY
---
Multi-Testing Mommy was provided with promotional materials free of charge, by the manufacturer or a representing PR agency, in the hopes that it would be mentioned on this blog. Opinions expressed belong to Multi-Testing Mommy and are NOT influenced in any way. See MTM's Disclosure for more details.