Contest is now closed. Winners have been selected: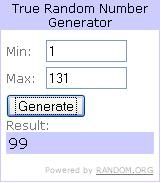 I will be contacting the winners by the end of the weekend and they will receive their yummy prizes shortly!
I recently had the opportunity to try out some new Santa Cruz Organic Products that have become available in the US. I'm sure it will only be a matter of time before the delicious flavours arrive north of the border though.
Anyhow, if you would like the opportunity to try out your own Santa Cruz Organics products, please enter my giveaway! You could win:
2 jars of peanut butter


2 packs of fruit sauce in the new flavors (Peach and Tropical)


4 jars of fruit spread- one of each new flavor (Strawberry, Apricot, Seedless Red Raspberry and Blackberry Pomegranate)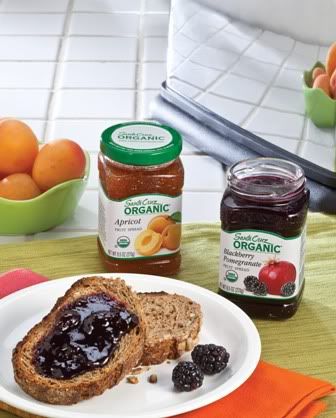 Giveaway Guidelines:
Two lucky winners will be chosen!
This contest is open to Canadian and US residents only.
The contest closes on Thursday September 30th at 11:59pm.
ENTRIES (each entry can only count once):
DON'T FORGET TO LEAVE YOUR EMAIL ADDRESS TOO!
Leave a comment on this post
You have subscribed to my feeds
Follow me Publicly on Google or tell me you already do.
You follow me on Twitter
You tweet this contest by using this url: http://tinyurl.com/2w87ej4
You are my friend on Facebook
You blog about this contest on your blog and leave me a link to your post in the comments section (the post doesn't have to be just about this contest, you can simply mention it at the beginning or ending of a post)
You put my button on your sidebar using this code:
Products for review are provided free of cost to Multi-Testing Mommy by the manufacturer or a representing PR agency. Opinions expressed belong to Multi-Testing Mommy and are NOT influenced in any way.