Recently, I was provided with a few samples of Skin by Monica products to try out. Am I ever grateful that have had the opportunity. I don't know what I love more, the fact that all of the products are free of parabens, urea, alcohol, petroleum and other harmful chemicals or that they simply go on your skin so perfectly.
Here is what I have tried:

RESTORE MSM Facial Cleanser Orange Blossom
Comments: I simply LOVE the smell of this cleanser, more than any other facial cleanser that I have used. It reminds me of something from my childhood, I can't quite put my finger on it, but LOVE it, I do! I find this cleanser nice and light and it rinses off easily. I have been using it in the shower in the morning and at night before I go to bed. It takes my makeup off nicely too.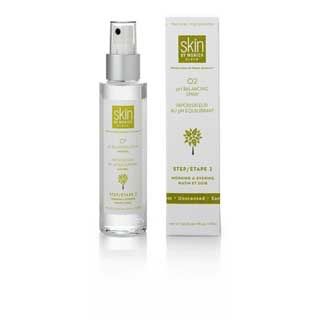 O2 pH Balancing Spray
Comments: I understand the science behind wanting a proper pH balance on your skin, but I honestly never would have thought that a spray would be needed to accomplish this. Monica Olsen thinks of everything! I love this spray simply because it is refreshing. It really is exactly like a light spray of water on your face.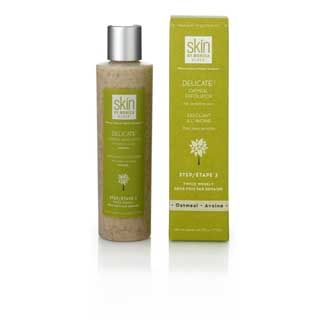 DELICATE Exfoliator Oatmeal
Comments: I LOVE exfoliaters. I actually have been known to use them on a daily basis just because of the way they feel on your face. I have used this light exfoliator in the shower (where I always use my facial exfoliater) just because it is so much easier to use and rinse off. I like the scent of this product, but to be honest, I personally prefer exfoliaters that are a bit more "rough" on the skin than this one. So, for those of you who like a light exfoliating experience, this product is a definite must try for you.

PERFECTION-C Vitamin C Crème
Comments: Again, I am loving the scent of all of Monica Olsen's products, I'm VERY keen to try out the peppermint ones as I find peppermint to be so refreshing an invigorating. This daytime cream went on a little thicker than I would have liked. Although the cream itself is thin, I feels like there is a residue on your face, something that I don't like in a daily moisturizer.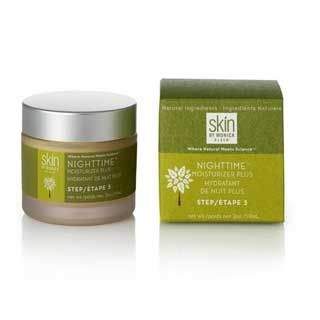 NIGHTTIME Moisturizer Plus
Comments: Ironically enough, this night time cream is by far my most favourite night time cream I have ever tried (and I have tried many). It's ironic because this cream, I find, goes on lighter than the daytime cream. I love this cream so much! I love the slight tingle that it leaves on your face. I can hear my face thanking me every night before I go to bed because I have used this product.