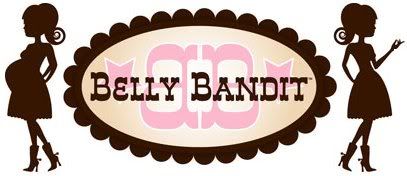 I found the most amazing invention out there for new Moms! It's called the Belly Bandit.
No matter what kind of body shape you had before you got pregnant, your body is certainly never the same after giving birth to your beautiful bundle of joy! That is where the Belly Bandit comes into play! The Belly Bandit is an abdominal compression wrap that helps to reduce the swelling of the uterus, decrease bloating caused by water retention, supports your legs & back and provides additional comfort and support for breast feeding moms.
Of course, it isn't a miracle worker, you need to watch your diet and exercise as much as you can, but this product aids in speeding up your recovery time and getting your body into its' pre-pregnancy state much faster with the added benefit of helping your body to look better at the same time.
There are three wonderful lines of Belly Bandit: Original, Couture and the Bamboo line for those individuals who are looking for a more eco-friendly alternative. All three lines are made with comfort in mind and are also rather stylish even though they aren't meant to be seen by anyone 😉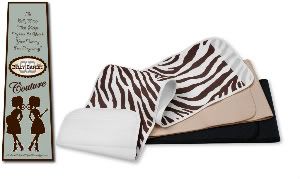 The Belly Bandit comes in a variety of sizes in order fit almost every woman out there. Finding the proper size for you is key to ensure a proper fit and therefore providing you with the best and quickest results.
What I like best about the Belly Bandit is that it holds your tummy in tight to give the sneaky appearance that it is firm and not loose and jiggly. It provides you with additional confidence in your body, something that is so difficult to achieve for a new Mom!
Unless you are wearing skin tight clothing (what new Mom does?) that is made out of a thin material, the Belly Bandit is very nicely concealed!
I highly recommend the Belly Bandit for any new Mom out there 🙂