Thank you to the 5 people who entered!
Welcome to my very first contest here at Multi-Testing Mommy!
I am very happy and excited to be able to offer three of my readers their very own List Caddy!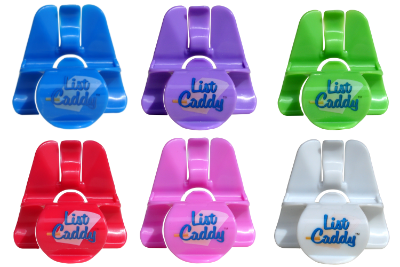 It's an amazing little tool to hold your shopping list on your fridge and at the grocery store!
So, if you would like to entered into the random draw, all you need to do is:
1) Leave me a comment on this post anytime until Sunday September 28th, 2008 at midnight.
2) Your comment MUST be either your favourite shopping story with your child OR a great shopping tip that you can share about shopping with kids!
3) Please tell all of your internet friends about this contest, maybe with a little linkie love in a post or something. I'd love to have a nice turnout for my very first contest!
Come back on Monday morning (assuming I haven't gone into labour early!) to see the three lucky winners!