Last night, my family ordered pizza for dinner and while we waited for it to come, we put up our Christmas tree! This is one of my most favourite times of the year, when we decorate for Christmas! It allows us the opportunity to be thankful for our family, it gives us time to share memories and is a wonderful chance to spend some good quality time with my family.
As a Press Pause member for Hallmark, I have the wonderful opportunity to share many great products that you can find in select Hallmark Stores. We received a huge box of beautiful and fun Holiday themed decorations and gifts from Hallmark to use in our house this year!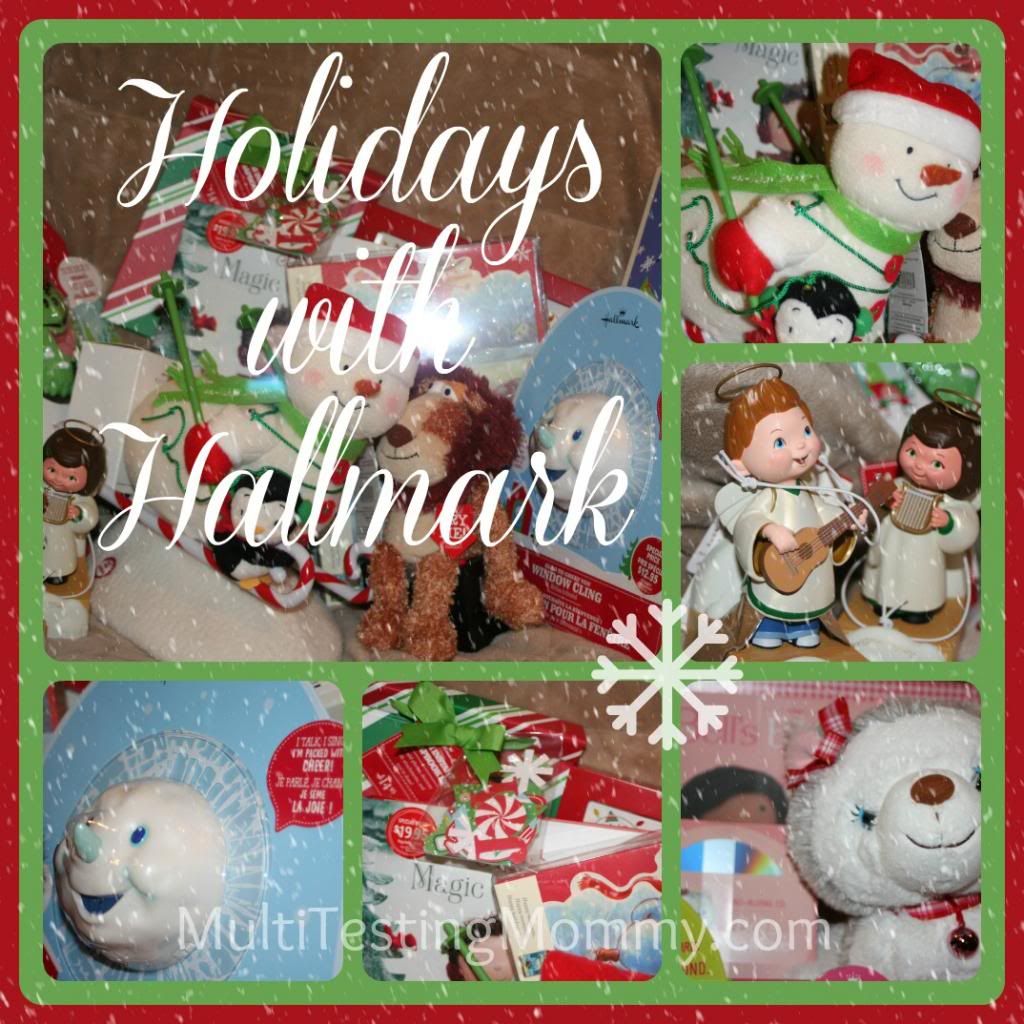 Our tree is already filled with many of our most favourite ornaments that were purchased from Hallmark over the years. Our first baby, our first house and many more memory filled ornaments have been found for our family at Hallmark.
I always love to see my husband's face light up when we walk by a Hallmark store EACH year when he discovers that they have put out their holiday ornaments and decorations on display. It is simply priceless and it warms my heart.
For us, Hallmark's decorations and ornaments mark the beginning of the holiday season and they help us to kick start the true magic of Christmas in our family!
---
Pin It
Check out Multi-Testing Mommy's Current Giveaways

---
Multi-Testing Mommy is a proud member of the Hallmark Press Pause Team for 2012! Multi-Testing Mommy was provided with promotional materials free of charge, by the manufacturer, in the hopes that it would be mentioned on this blog. Opinions expressed belong to Multi-Testing Mommy and are NOT influenced in any way. See MTM's Disclosure for more details.