Today, you are in for a real treat! We've got some great cleaning tips from Melissa Maker from CleanMySpace.ca. You can find Melissa on Twitter and Facebook.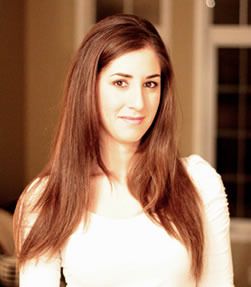 Canadian Entrepreneur and cleaning expert Melissa Maker knows that Canadians have a love/hate relationship with cleaning—they hate doing it, but love that clean feeling.
This spring, cleaning will be made easy with Melissa's secret tips and tricks. Armed with the right cleaning tools and years of experience, Melissa will teach Canadians how to get the cleaning done in less time so they can clean and de-clutter their home and mind.
Melissa's Top Spring Cleaning Tips & Timesavers
Dirty Window Sills
With warmer weather you'll want to throw open your windows and enjoy the outdoors
Use a Scotch-Brite Light Duty Scrub Sponge to gently brush away the build-up on the window sills
Dip the sponge in a solution of warm, soapy water, wring out and use the scrub side to remove the dirt
Flip over and use the cellulose side to wipe clean
To get into the tracks use a Scotch-Brite Handy Scrubber to brush out debris and wipe up with a sponge
Points of Contact
Extremely important clean to do try and do year-round as objects we touch often are prone to collect and carry minor bacteria
Use a disinfectant to give the points of contact around your home a thorough clean
Spray the disinfectant on a microfiber cloth and wipe switch plates, door handles, chair backs, remote controls and any other spot little hands can get at!
Garbage Cans and Recycling Bins need a clean too!
You wouldn't believe how filthy these can get over time!
Spray the empty container down with an all-purpose cleaner and sprinkle in baking soda
Let it sit for 10 minutes
The baking soda will also help to deodorize the containers
When the time is up, use a Scotch-Brite Light Duty Scrub Sponge to agitate the solution, working from top to bottom
Spend a little extra time scrubbing the grimy spots to get them up
When done, rinse well (you may need to do this outside or in a utility sink) and allow to air dry
Pillow Talk
Fold your pillow in half; if it springs back it is still in good shape
If not, it's time to replace it
Pillows will double in weight over their lifespan due to dust, dead skin cells, sweat etc.
To wash a pillow, follow careful label instructions since they vary from one filler type to another
A pillow should be washed every 6 months for reference
Do you need a little help to get your Spring Cleaning Underway? Scotch-Brite would like to help one of my readers get started! We have a $25 gift basket filled with Scotch-Brite cleaning products to help your home get clean for spring including sponges, scrubbers, dish wands, microfiber glass clothes and more! Enter below…

---
Pin It
Check out Multi-Testing Mommy's Current Giveaways
Find contests for your COUNTRY
---
Multi-Testing Mommy was provided with promotional materials free of charge, by the manufacturer or a representing PR agency, in the hopes that it would be mentioned on this blog. Opinions expressed belong to Multi-Testing Mommy and are NOT influenced in any way. See MTM's Disclosure for more details.