As a member of the "Crayola Mom Advisory Board", I receive a variety of Crayola Products for review – I'll be honest, this is a former Kindergarten teacher's dream. I love Crayola Products!!! And so do my children.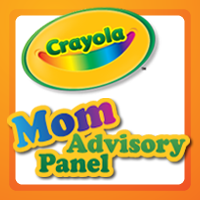 Gone are the days where Crayola just make crayons and markers! They have a large variety of art supplies and crafts.
One of my favourite Crayola lines is the Color Wonder® Products. We received Color Wonder® Superhero Squad. It is designed for Ages 3+ and retails for $9.49. Color Wonder® products are perfect for active children who enjoy coloring but who are also prone to making a mess. The markers do not make a colour anywhere but on the special Color Wonder® paper.
Some Color Wonder® markers would make a great stocking stuffer.
---
We also received a Model Magic® Fragrant Bud Vase. This craft project's suggested age is 5+. I would suggest that if it is meant to be an independent craft, perhaps age 6 might be a better age. It retails for $8.49. Model Magic® is great for developing fine motor skills and I love how the Model Magic® kits are made so that the child can have an end product, children often like this (not to say that open creativity projects aren't great because they are!). This Bud Vase would make an excellent Birthday or Christmas gift.
---
Check out Multi-Testing Mommy's Giveaways
Toy Clearance Sale at chapters.indigo.ca. Shop now to prepare for the holidays!
---
The above product was provided free of cost to Multi-Testing Mommy by the manufacturer or a representing PR agency. Opinions expressed belong to Multi-Testing Mommy and are NOT influenced in any way. Some posts on Multi-Testing Mommy have been sponsored, see MTM's Disclosure for more details.

Use Code: STMMMS65716