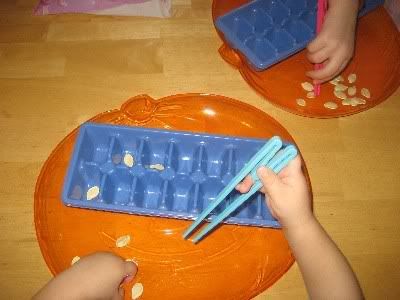 Use children's chopsticks to pick up pumpkin seeds, it was an exciting and fun challenge. It also kept the kids entertained for quite some tiime!

This is the 2 year old's version of a Jack-o-Lantern!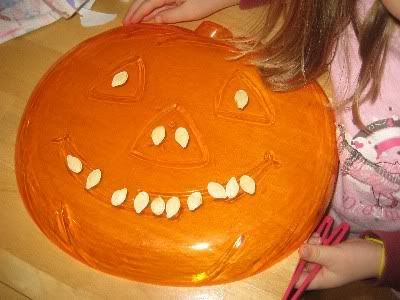 And, this is a 5 year old's version!
What a simple activity, but it was so much fun.
Did you know that cooked pumpkin seeds can last in a ziplock bag for an entire year! They are so dried out that they don't go moldy at all. I made so many last year that we will have them for crafts and activities for years to come 🙂


---
Check out Multi-Testing Mommy's Giveaways
Toy Clearance Sale at chapters.indigo.ca. Shop now to prepare for the holidays!
---