Do You or Your Kids Suffer from Allergies?
Some tips to help you with your allergies:
Save Outdoor Exercise for the Afternoon and Evening
Wear Sunglasses to Protect Eyes
Shower & Change Clothes After Being Outside
Keep Windows Closed
Try a HEPA Air Purifier like the Honeywell True HEPA Allergen Remover
If you or someone you know suffers from allergies, you should definitely consider using a Honeywell True HEPA Allergen Remover!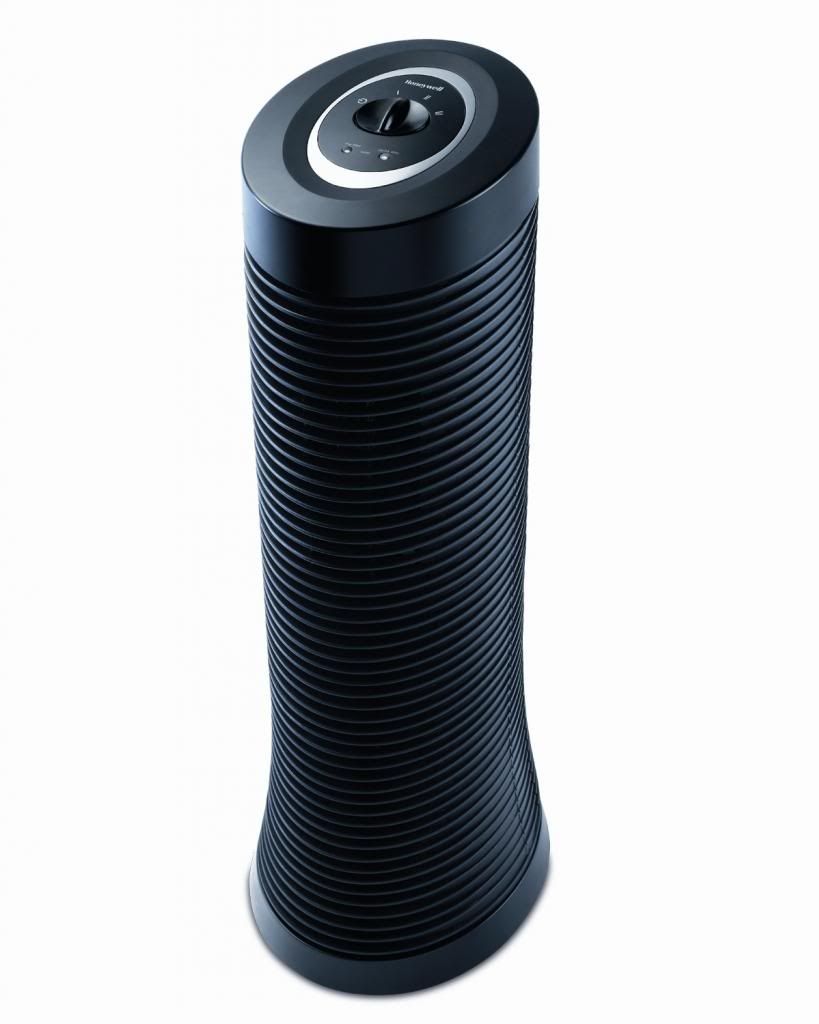 Here is some information about the Honeywell HPA-151C True HEPA Tower with Permanent Filter (
information found at www.kaz-canada.com
):
The Permanent HEPA-Type air purifier is 99.97% efficient at reducing airborne particles such as dust, tobacco smoke, pollen, cat dander, and mould spores from the air that passes through it. Odour-Lock™ Filter Technology helps remove common household odours*. An electronic filter indicator is also included to remind you when to clean or replace the filter.
3 Cleaning levels
Carbon pre-filter helps reduce common household odours.
Emits no Ozone from the filtration process.
Estimated room size 14'X13′ (185 sq.ft.)
Replacement Carbon Pre-filter for odour control – Model HRF-B2C
Recommended for medium to large sized rooms.
ENERGY STAR® Certified
Available at: Amazon, Costco, Home Hardware, London Drugs, Reno Depot
*from the air that passes through the filter. Overall particle reduction is dependent on many factors including the amount of air processed, the pollutant type, and the pollutants' introduction rate into the environment.
I like knowing that my HEPA filter captures up to 99.97% of microscopic allergens such as pollen, dust, smoke, and pet dander as small as 0.3 microns. We also get the added bonus of a premium carbon pre-filter that helps to reduce unpleasant household odors (like Mommy's bad cooking!) and reduce certain common household gases.
The Allergen Remover is easy to use as it has a round dial that allows you to select three air levels. It isn't too noisy which is nice so that it doesn't disrupt our regular household routines. AND because it is a tower model, it doesn't take up much floor space. It is also fairly light weight so if you can relocate it with ease.
IT'S GIVEAWAY TIME!
Prize: Honeywell True HEPA Allergen Remover (Air Purifier)
Open to Canadian Residents only
Giveaway ends November 30, 2012
a Rafflecopter giveaway
---
Pin It
Check out Multi-Testing Mommy's Current Giveaways

---
Multi-Testing Mommy was provided with promotional materials free of charge, by the manufacturer or a representing PR agency, in the hopes that it would be mentioned on this blog. Opinions expressed belong to Multi-Testing Mommy and are NOT influenced in any way. See MTM's Disclosure for more details.