A little while ago, we reviewed
The Naked Tank
.
I gave
The Naked Tank
to someone dear to me who has just had a baby and within one week of wearing it, she asked me where she could get more! This new Mom has had a bit of a rough start to parenthood and really was in need of some clothing items that were super comfortable. The Naked Tank fit the bill! Every day that I saw her, she would comment on how soft and cozy the material was. She also mentioned that while she needed to let herself "air out" (you nursing Moms know what I'm talking about), she was always cold and having the ability to wear the Naked Tank (without a bra) allowed her to do this but in comfort.
This new Mom also loves the fact that the Nursing Tank comes in white and black so that she can coordinate accordingly with her outfits. She can't WAIT for some new colour options to be available, which I hear might be happening sooner rather than later, so stay tuned...
So, last time we mentioned the Naked Tank, we mentioned that it would make a good Baby Shower Gift. We definitely stand behind this 110% and recommend that you buy more than one, because, no doubt, that Mom will love these tanks as much as we do and will be crying for MORE within a day or two of her baby being born!!!
Having a
Naked Tank
to wear for that first trip out to visit the doctor is a wonderful comfort to a Mom. Not only does it allow her to feel comfortable, but it also gives her a bit more confidence knowing that if (or more likely, WHEN) she has to nurse "in public" for the first time, she won't have to expose her whole belly. While nursing covers are great, when you are a new Mom learning how to nurse, they can be quite cumbersome. The Naked Tank allows a Mom to feel that she isn't exposing her entire mid section to the world while she tackles nursing her wee one!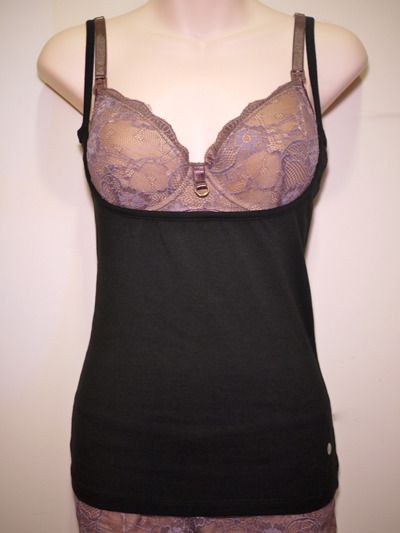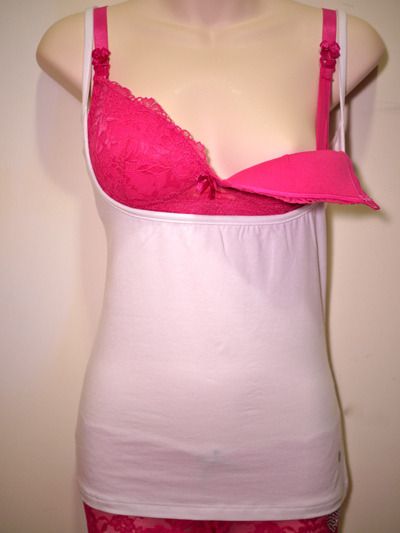 Naked Tank Facts:
made from rayon from Bamboo blend which maintains shape wash after wash
bamboo is natures most sustainable resource and is naturally regenerative
rayon from Bamboo fabric is thermal regulating, keeping you warmer in the winter and cooler in the summer
anti-microbial and naturally odor resistant
natural moisture-wicking properties
made in Canada
designed by 2 Canadian moms
free shipping on orders more than $50
comes in sizes XS to XXL and has generous sizing
Naked Tank Details:
Website
Twitter
Facebook
---
Pin It
Check out Multi-Testing Mommy's Current Giveaways

---
Multi-Testing Mommy was provided with promotional materials free of charge, by the manufacturer or a representing PR agency, in the hopes that it would be mentioned on this blog. Opinions expressed belong to Multi-Testing Mommy and are NOT influenced in any way. See MTM's Disclosure for more details.