I absolutely LOVE reading childrens' books! Getting lost in the story and illustrations of a good childrens' book, if even for a few minutes, is something that I truly enjoy.
Of course, snuggling up with my children and reading a book with them is even better. This is something that we should all try to do once a day with our kids. Reading books to our children, when they are young (and even not so young) is so important to helping to establish an interest in books, literacy skills as well as a good, strong bond with with our children.
Here are three
Scholastic
books that we have recently enjoyed:
Wishes by Jean Little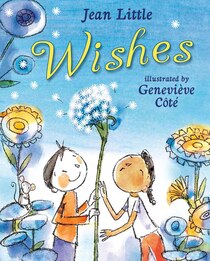 This book is a fun, bubbly and sweet story about wishes and what it would be like if all of our wishes came true! The quick paced, rhyming text is a joy to read and the illustrations are so sweet. Jean Little, a Canadian author wrote this book out of an inspiration from her own Grandmother!
The Very Hungry Bear by Nick Bland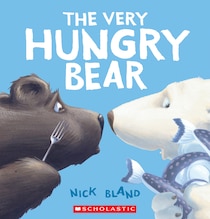 Another fun rhyming story, this book has a lesson about sharing, caring and being nice to others. It leaves you with a nice, warm fuzzy feeling. Bear learns how to share and care when he discovers a bear friend who is kind to him. This book left me smiling! A true gem of a story and nice and short for those young readers with attention spans that don't last long!
The Gold Star for ZOG by Julia Donaldson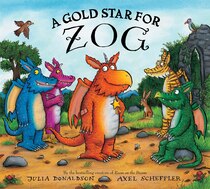 Zog is a dragon who attends
Madam Dragon's
school. Each year the dragons have a specific challenge they must achieve. They learn how to fly, how to roar and how to breathe fire. During his challenges, Zog always meets up with this mysterious girl. In the end, it just might be this girl that teaches him quite a bit about life! I don't want to spoil the story, because something pleasant and unexpected arises. Let's just say that this book is a wonderful, empowering book for girls! I love the rhyming in this story as it makes the flow of the text super fun to read. To read an excerpt, go
here
.
---
Pin It
Check out Multi-Testing Mommy's Current Giveaways

SPECIAL OFFERS - Updated Weekly at VTechkids.com!
---
Multi-Testing Mommy was provided with promotional materials free of charge, by the manufacturer or a representing PR agency, in the hopes that it would be mentioned on this blog. Opinions expressed belong to Multi-Testing Mommy and are NOT influenced in any way. See MTM's Disclosure for more details.