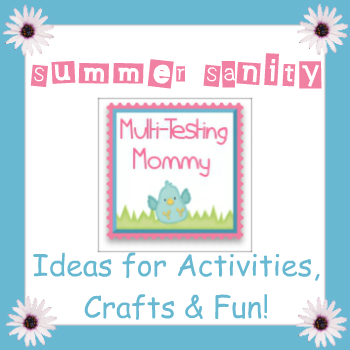 This post is a part of
Summer Sanity
, a series of posts for parents to gain ideas and inspiration for how to keep their children happy, active, educated and having fun during the long summer months.
---
I found the idea to do
photo writing
from a fun site called
Imagination Soup
.
With my son starting school for the very first time, I was trying to come up with an idea to help him identify with his new school. I decided to change up the
photo writing
idea slightly and take him through a walk through of his experience of going to school. We brought along a camera - well, actually two: one for me and one for him and we took photos of the things that would be in his new school routine.
We took photos of:
The sign in the front of his school.
The Kindergarten gate.
The outside door to his classroom.
The Kindergarten playground.
A school bus.
Him waving goodbye to me.
Me waving goodbye to him.
We will also be making a morning routine book where we will take photos of:
his lunch bag
his water bottle
his backpack
his coat, hat and shoes
his breakfast
him wearing his backpack all dressed for school
We then created a photo book with short descriptive sentences about going to school. I used a small photo book from the dollar store for this book that way the photos are protected behind plastic sleeves.
This book will eventually become a keepsake, but for the next two weeks, it will serve as a means for him to identify with his new school and hopefully warm up to the idea of going to Kindergarten!
Making a photo book is a wonderful way to create a momento from a trip, help a child through a difficult transition or to simply provide them with a literacy rich opportunity. It is fun and will become a treasure that will last years to come.
For those of you who have little ones starting Kindergarten this year, feel free to read my post for all
New Kindergarten Parents
. I will be re-reading this post and will be taking my own advice once again this year! Wish me luck.
---
This post has been sponsored by
ONSGear.com
, an online Canadian store selling innovative accessories, clothing, gadgets and gear invented by fellow parentpreneurs.
---
Pin It
Check out Multi-Testing Mommy's Current Giveaways

---
Opinions expressed belong to Multi-Testing Mommy and are NOT influenced in any way. See MTM's Disclosure for more details.