Last weekend,
Upper Canada Mall
introduced their new
Disney Store
to their wide variety of stores!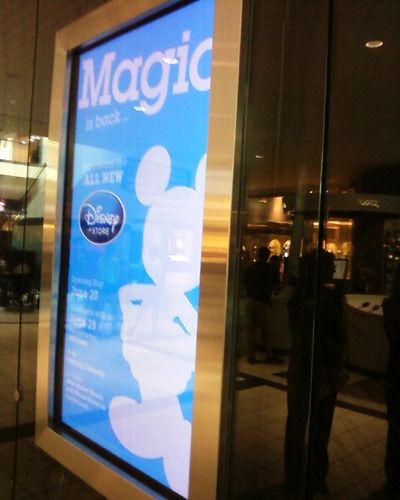 I had the opportunity to preview the store when it was still all closed off to the public. While I was eagerly waiting at the doors to be invited in, I observed quite a few people (with and without children, young and old) stop to take a look at the outside store front. The buzz around the outside of the store was so exciting to watch!
Disney Stores are definitely worthy of all of the buzz. Especially this new, more interactive and technologically advanced store! This new design aims to provide the customers with
"the best 30 minutes of their day"
! What a goal to strive for, but something tells me that it won't be too difficult. Had my children been with me to visit the new store, I can guarantee that we all would have agreed that being together in such a fun and magical setting would have definitely been the best 30 minutes of our day.
The Disney Store experience allows the customer to be fully immersed in true Disney magic with the Pixie Trail, trees that have projected images that change with the season, an interactive theatre and more!
Visiting this new store literally gave me shivers! It was such an energizing and exciting experience, taking me back to the excitement of my childhood! There were so many fun features in the store, I can't say that there was one that was my favourite! As a child, I could see how the interactive theatre definitely would be at the top of my list.
I just loved to hear how the designers of the Disney Store rolled through the space on chairs with wheels in order to get a child's view of the store, ensuring the maximize a child's experience.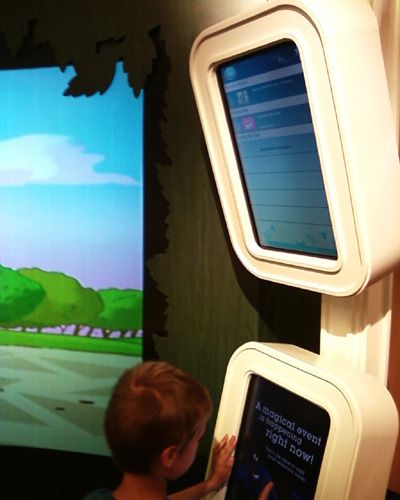 The new 4000 square foot Disney store has many exciting plans to engage children and their families every single day including an
Imagination Parade
,
Learn How to Draw Lessons
, an
Imagination Explosion
,
Mike's Trivia
and more!
---
Check out Multi-Testing Mommy's Current Giveaways

---
Opinions expressed belong to Multi-Testing Mommy and are NOT influenced in any way. See MTM's Disclosure for more details.